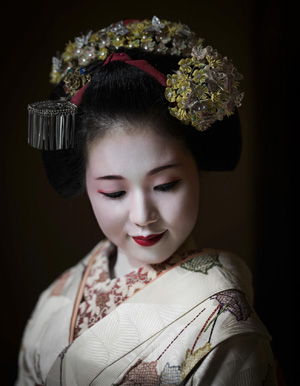 A good friend of Team's Robert van Koesveld is celebrating his amazing book The Artistry of Geiko and Maiko, which is now available via the Kickstarter site. This exquisite and informative book 'Geiko and Maiko of Kyoto' was the winner of the AIPP Australian Photography Book Award, 2015.
The book has completed pre-print and dyeline proofing and so will be printed as soon as the campaign ends.
The campaign reached it's initial goal in the first 24 hours but still has around two weeks to run and Robert now hopes to fully cover the total print run and freight costs.
All the details of the special pre-print prices are detailed on Kickstarter and the video is well worth a view so click here to check it out.