Elinchrom High Sync Flash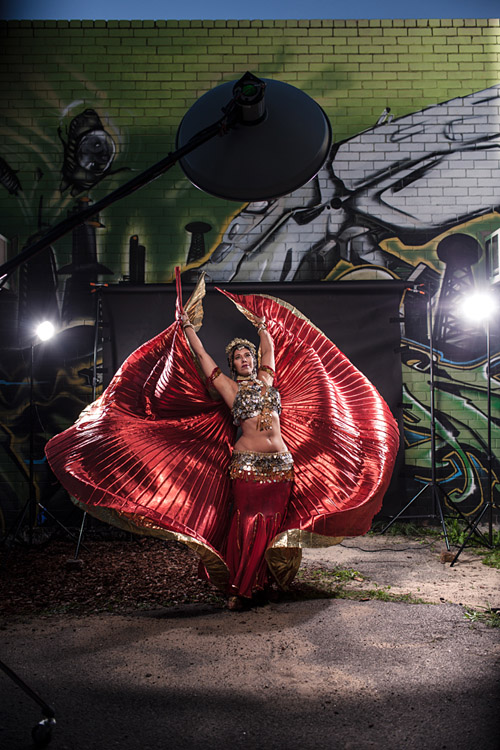 This was shot on a workshop that Steve Wise and Seng Mah conducted at Team Digital. Shot at 3.30 in afternoon in almost full sun at 1/2000 f2.8 100 ISO. Which should give you a bit of an idea of how great High Sync flash is and what the possibilities are.
A few weeks ago we had some great fun playing with the latest triggers and flashes from Elinchrom. Mainly from the High Speed Sync point of view.
What is High Speed Sync?
Trigger your flash units at higher shutter speeds. Beyond 1/250
What does the world of Hi-Sync mean for you photographers?
High speed sync opens up so many possibilities like
*Use flash with a large aperture and create a narrow depth of field in full daylight
*Overpower daylight with less power output
*Obtain a high shutter speed to freeze motion
*Darken backgrounds using a high shutter speed
Put simply it offers you more options than ever before to take creative images using flash at any time of the day.
And after using the new Elinchrom HS System we can say it is the simplest system on the market to use and the result are great and consistent without any real tweaking, like with other systems.
If you already own Elinchrom lights, then you might only need a Skyport HS trigger to start shooting with HS. Unfortunately, not all of the Elinchrom are capable with HS. You will achieve a higher flash sync using the triggers . Heres a little run down on what heads do what.
BRX/BXR 500 up to approx 1/500
ELC 500/1000 up to approx 1/500
D-Lite 4 RX /IT up to 1/8000
D-Lite 2 RX /IT up to 1/4000
A Head approx 1/500
S Head approx 1/4000
Action Head approx 1/500
HS Head up to 1/8000
We liked it so much that we put the HS system into our hire equipment.
So if you already own either D-lite 4 heads, Quadra or ELB battery pack systems, then you can hire what you need to get started with High Speed Sync. We must warn you though it is extremely addictive.
Skyport HS Trigger Canon or Nikon $15 day $22 weekend
Elinchrom HS head for Quadra/ELB packs $33 day $49 weekend
Or you can get our full ELB kit with one HS head $70 day $105 weekend.