Our good friend Seng Mah is running another New Zealand Photographic adventure tour in 2017.
Looks like great fun heres some details:
We're returning to New Zealand in 2017 with a completely new itinerary, and we would like you to join us on this exclusive small-group photography tour! A land of soaring mountains, deep blue lakes, dramatic, rugged coasts and pristine waterfalls, this tour will take you to some of the most iconic and inspiring photographic locations in the South Island.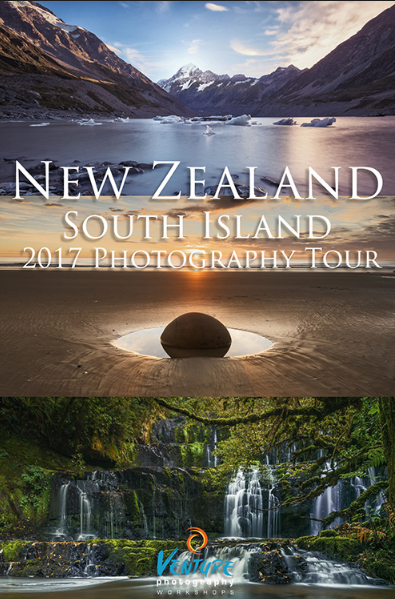 Join us on a photography tour that will take you from one magnificent location to another, as you discover and experience the rugged beauty of the South Island from the impossibly blue waters of Lake Tekapo to the dramatic landscapes at Mount Cook, the dramatic views at Nugget Point to the hidden waterfalls in the beautiful Catlins and the heights of Coronet Peak at Queenstown.