Sigma Quattro sd review

What did we learn about Sigma's latest Quattro after spending a couple of weeks with the sd? Firstly, we'd like to clarify this review is done from a Quattro-lover's point of view. Yes, we realise it doesn't have video, it's not as fast to auto-focus as some cameras on the market, and it's not great at high ISO, but it doesn't matter once you see those beautiful Foveon files.
Before we start talking about the Quattro sd, we do want to make the point that it isn't a replacement for the much loved dp series. It's a larger camera that's not as compact as the dp series. It's a completely new series and we wonder why Sigma chose to market it as a Quattro instead of a completely new name. Lastly, there's another new camera coming through in this series called the Quattro H. We're very keen to get our hands on this higher resolution camera.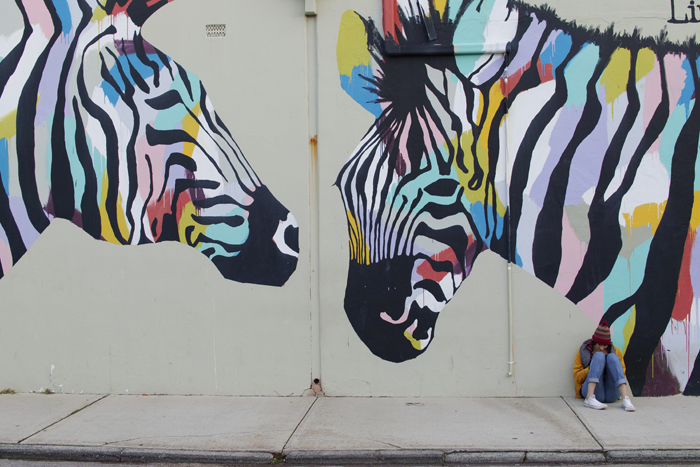 So what's changed and what's improved?
We now have a viewfinder, which is not as good as some on the market but never the less it allows us to shoot in all sorts of conditions, which we just couldn't achieve with the Quattro dp without some sort of hood. The only limitation seems to be the live feed (not the actual EVF), meaning it is very good in play back mode but not so good in live view. That being said, it's still very functional. Also, in Auto mode, it's very sensitive, so make sure no fingers get close to the eyepiece or suddenly you will have a blank screen. Also the first thing we would do is turn on "Preview Exposure in M Mode" – we want to see good level of brightness on the screen so we can compose the image. The histogram is where we get all the important info about our exposure. Basically it stops the camera from simulating the exposure.
Interchangeable lenses: we were restricted to the 30mm and would have loved to have a Sigma 50mm Art (or something a bit longer for that matter). The 30mm appears to have a little more fall-off than what we see on the much-loved dp2. It's important to remember that there's a magnification factor of 1.5x on the Quattro sd sensor, meaning the 30mm becomes a 45mm (in 35mm terms). It's still a very good lens and we can't wait to get our hands on a Sigma mount such as a 50mm etc. We've had few comments from people that are a little confused as to the mount of the sd. Just because you have a Sigma lens doesn't mean it will fit the sd – you must use a Sigma lens with a Sigma SA mount.
The overall speed of the camera has improved, mainly due to the Quattro Dual TRUE III processor. We now have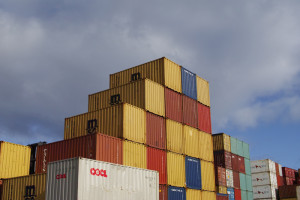 a larger buffer and this allows us to view the images quicker while continuing to shoot (3.6 FPS and a 14-frame shoot buffer). We still recommend the fastest SD memory card you can get, which will also improve the speed of the Quattro dps. The AF is supposed to have been improved but we didn't really think it was an improvement over the dp's AF speed. We could imagine that we'll see some firmware upgrades coming through soon that will speed up the AF, as we did with the dp series.
The dials and button have changed a lot. There's more access to functions from buttons rather than menu. The quick menu is still there, which is a great way of getting to important functions on the camera quickly. We must admit we think the menu layout is one of the best, even when comparing to the dp series. So from a menu functionality point of view it's still very good. The new screen is very functional. It looks super-wide when you first look at it but then it does become clear that there are two screens. The sub-monitor displays the number of remaining shots on the SD card, shutter speed, aperture value, ISO level, and more. The LCD Main monitor is still a nice high-res screen that gives all the feedback you need.
We also got a little more exposure-wise, now going up to 2 minutes in extended mode (via Bulb mode) – we haven't tried that yet but it could be handy. We didn't mind the shots we did on the dp series on 30 sec. From a flash point of view we were able to sync with over 1000/1 on the dp. With the sd we were only able to get to 1/250 with our trusty Elinchrom ELB kit. Interestingly Sigma quote 1/160.
The New Super Fine Mode is interesting. The jury is out on whether this feature is all that it's cracked up to be. We've done some quick tests on this new feature, which gives perhaps a small improvement in image quality. The important thing to understand is that it isn't a HDR mode like some cameras have (which always reminds me: just because you can, doesn't mean you should use HDR). BUT you must use a tripod and also be shooting static subjects like landscapes or still life, etc. You only push the shutter button once but it actually records 7 different exposures. You can separate these files into 7 individual files, so it's a pretty good way of getting a 7 exposure bracket. I think it will be a worthwhile feature when you've setup your shot and made sure the light isn't changing to quickly.
Without a doubt the new battery is better. How much better? We didn't really get a chance to give it a full run-through. It's larger and the fact you don't have to use the LCD all the time (as with the dp series) means it's big improvement.
The form is different & it does take some getting used to, but it doesn't take long. It's not as way out there as the dp series , it's a little more conventional in it's design, and it's a little larger than we expected. It has a huge grip to accommodate the new battery. It's comfortable, although I'd say it feels a little front heavy, due to the lens flange. I've got to say, putting the On/Off switch on that flange feels a little bit strange! It feels solid due to it's magnesium alloy build and it is also weather-sealed.
Lastly, image quality. The most important aspect of the whole Quattro/Foveon thing is that the Foveon sensor produces a completely different look to any other sensor on the market. The way the Foveon renders colours is completely different to anything else you would have seen. Foliage stands out more on Foveon sensors, you get real definition in the leaves as opposed to the mush that some sensors create. We also find it gives sharper images without looking unnatural. Finally the thing that makes us love the Foveon sensor cameras is the 3D appearance (depth) that these files have from such a small sensor – it looks more like medium format than anything else we've seen from a camera of this type.
Yes you still do need to use the Sigma proprietary software (Sigma Photo Pro) which is now up to version 6.4. We use the software sparingly from the point of view of checking over WB and then converting them to 16-bit TIFF, then putting it through whatever workflow you use. It takes about 45 seconds to do a conversion and save it (this is on a very old Macbook Pro). You can also batch convert and apply a set of values to a particular shoot. This means you can walk away and do something more constructive rather than watch the progress bar do it's thing.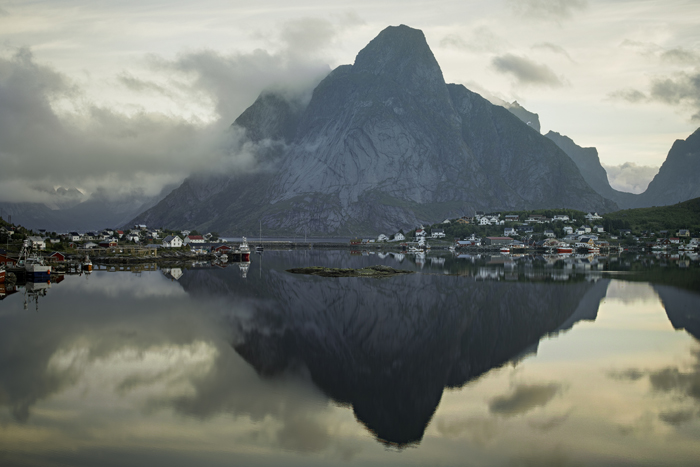 It isn't all things to all people; the camera relies on hitting it's sweet spot.
If you are smart enough to understand what that is in the first place and your skilled enough to work within that sweet spot, then the Foveon sensor will reward you every single time. We would put this camera up against anything on the market from an image quality point of view.
Who should buy this camera?
If you are into landscape, urban landscape or still-life – even studio. Suitable for anyone who shoots in conditions where you can control the lighting, and anyone who understand those limitations.
Who shouldn't buy this camera?
Let us say at the outset it's not for everyone it isn't a point and shoot. If you're wanting a camera that does everything then this is not for you. If you need high ISO performance or video, this is also not for you. This is a very specialised camera that simply won't suit everyone.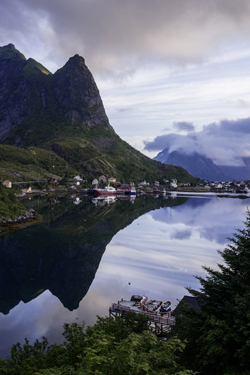 What are the options for the sd?
Well you could get into one of the kits with the 30mm for under $1500. You can also go for the body-only option and put whatever Sigma lens you want on it. Body-only is under $1000. While we couldn't test any other lens at the time of this review, it does stand to reason that the 20/24/35/50mm Sigma Art series of lenses will be awesome on this body. The fact it has a cropped sensor means that we aren't even using the extremities of the lenses. So that being said, you could get into a body with a super lens for about the $2200 mark. So we believe no matter what combination you decide on the Sigma sd represents great value for money.
We could dwell on the things that this camera doesn't have, like a number of reviews I've read on the Quattro dp's (I remember all reviews I read about the dp series of cameras). Talking about the camera's shape, the fact it didn't have video, that it was slower than it's competitors and it was shocking at high ISO. And almost as a throw away line, they would say "but the files are great". We believe that image quality is everything, that's why we love the Quattro cameras.
We'd really like thank Christian Fletcher and Nigel Gaunt for their input and images for this review. Thanks guys
We going to be producing an Sigma Urban Adventure video on the news Quattos with Christian and Nigel. So stay tuned.
Team Digital now have stock of the Sigma Quattro kits, We also have files and prints from the sd call in and speak to our resident Quattro nut Ben.