Rent your Computer Photographic Equipment
Businesses, Individuals, Organisations, and Schools can have access to a broad range of photographic equipment at what we believe you'll find are very attractive rental rates. Rent for as long as you wish, or at any time after the minimum rental period you can upgrade or return the equipment. For those wishing to purchase, you can apply to purchase at any time. Please contact us for our pricing guidelines, which we are sure you'll find very competitive.
RENTPLUS offer mid to long-term rental of computers and photographic equipment. We think it makes sense if you have a project coming up that you need some specialist equipment for but don't need that gear after the job. If you are using your computers in your business, then hiring them instead of buying them outright might make sense. With Apple bringing out new models all the time, hiring could be a great way to keep up with the latest equipment and keep up productivity. Or for anyone that just wants try a new piece of gear without knowing whether it might be right for them.
Rental may not be for everyone, nor may choosing to rent certain items make much sense. For example, a Lens that you want to use for the rest of your life (or at least the next 5 years). Perhap even an Eizo monitor, as you will need that for more than 5 years. What we believe it will be good for is computers, which really have very little value at even 3 years into their life. Perhaps camera bodies – we may want to change over every time there is a new release. Or some specialist equipment we may only need at certain times of the year, etc. Remember that if you're business, your rental fees are fully tax-deductable.
Here are a couple of Rental scenarios:
1) You use your computer for your wedding business & you want to update your 5-year old iMac.
To get into a decent specification iMac will cost you about $4500.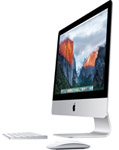 To rent said computer would cost you around $209 per month. Bearing in mind that all these rental payment are tax deductable if you are a business. This also means you can update every 12 months if you like without really changing any of your rental fees, so you can get the latest, fastest iMac as Apple releases them, which should help productivity and add other advantages that a new computer would offer.
2) You get a contract to do Architectural photography for a firm that you may not deal with again. To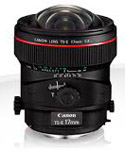 complete this project you need a Tilt-Shift lens, which isn't a cheap lens – let's say around $3000. You could rent the lens for a mid-term period (6-months) for as little as $190 per month. Once the project is finished, just return to lens –  job done. Don't forget, Rental fees are all tax-deductible for businesses.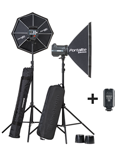 3) You just want have some fun with Elinchrom lighting for a while to see if it's something you could get into. A new Elinchrom lighting kit would cost you $1700, or you could just rent it for 6 months at $107 per month. If you didn't want to keep it at the end of the rental period, just hand the gear back. If you then wanted to try your hand at Macro photography, you can update your rental contract & try that for a while. It's easy & flexible.
RENTPLUS FAQ
Who can apply?
We welcome applications from any person who is over 18 years of age and an Australian citizen or permanent resident.
How can I apply?
You apply online via our secure portal. Or get one of the friendly staff at Team Digital go through the process with you.
How long does it take for approval?
We will contact you within one (1) business day of receiving your application. All applications are subject to our normal credit approval criteria.
Do I have to rent for a certain length of time?
All our equipment is subject to a minimum rental period and this period can vary between 3 months and 12 months depending on the type of equipment and rental plan selected.
After the minimum rental period you are welcome to return the equipment you are renting whenever you wish. If you are renting multiple items you can even choose to return one item and keep renting the others. Your rental payments will be automatically adjusted when an item is returned.
Can I purchase the equipment?
While the nature of your contract is a rental agreement, you can still apply to purchase at any time you choose and make an offer at any price, even during the minimum rental period. Our website gives you an indication as to the value we will consider and a more detailed guide is sent to you at the commencement of your rental agreement. The acceptance of your offer remains at RENTPLUS discretion.
Can I rent more than one item?
Certainly. You can put as many items as you like on one application form.
How does the rental agreement end?
Subject to the minimum rental period, the rental agreement will end either by you returning the equipment or by us accepting your offer to purchase. It's as simple as that and the choice is yours.
What does the 'First Payment' amount on the price list include?
The first payment includes the first month's rental and a one-off administration/delivery charge.
What does the Protection Plan provide?
The Protection Plan is offered on certain equipment at an additional charge per month. If selected and if the equipment is lost or damaged due to theft, fire, accidentally damaged or damaged by a third party, we will at our discretion either repair or replace the equipment. This does not however include loss of equipment due to negligence or lack of reasonable care (for example leaving the equipment on a bus, unattended in an open area or where there is no evidence of forcible entry). Please read the terms and conditions for full details.
How are my payments debited?
The rental payments are debited on a set date each month from either your nominated bank account or credit card. We accept Mastercard or Visa. If the date falls on a weekend or public holiday, the payments will be debited on the next business day.
Can I change the payment date?
It may be possible to change the date to fit in with your salary and other commitments. Please call our Administration department on 1300 787 711 to discuss this.
How do I return my equipment?
Simply phone our service team on 1300 787 711 and we will advise you of our Courier contact details. They will collect the equipment and return it to us, our staff will advise you of the freight return charge payable.
What about repairs and servicing?
If there are any problems with your equipment, you should contact us as soon as possible so we can organise necessary repairs.
During the course of your rental contract, at our cost we will carry out such repairs that we accept is required to maintain the equipment in proper functioning order. Please contact our service team on 1300 787 711 for an assessment of the problem.