While connecting your new Cintiq Pro 13″ or 16″ to a PC may seem more difficult than it needs to be, the fact is Wacom have gone with the latest technology in regards to USB-C connectivity. Computer manufacturers have to catch up with the USB-C technology. As a result, if your computer is more than a year old, you won't have USB-C.
So how can you connect your new, much loved Cintiq Pro/MobileStudio ? Really, there are only two ways if you don't have USB-C.
Mini Display Port (Thunderbolt) is the easiest option, but not every video card has a mini display connection. We have also had an issue with a late model iMac with a Mini Display connection that was not compatible with the Cintiq Pro. But in majority of cases the Mini Display works fine.
The other option is Display Port which is more commonly found in PC's. Don't confuse it with an HDMI port, which will not work with the Cintiq Pro's. It must be Display Port.

On the left is HDMI; on the right is Display Port.
There is one exception to this. You can get an adaptor that converts your HDMI port into Display port.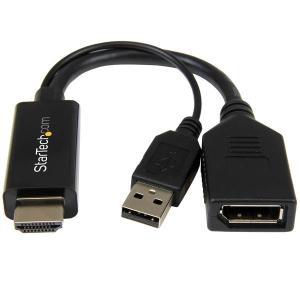 This adaptor is the StarTech HDMI to DisplayPort Converter (HD2DP).
We must stress the Team Digital hasn't tested this adaptor so we're going on advice from our friends at Wacom Australia that this adaptor works with the Cintiq Pro tablets.
One important point we must stress: this adapter will only work with the Cintiq Pro 13″/MobileStudio 13″   – the 16″ doesn't support that resolution. There are other adaptors, but they aren't recommended due to a pen performance issue.
All that being said, if you have a Display Port on your video card or are using the StarTech Adaptor you'll also need an additional cable that doesn't come bundled with the Cintiq Pro: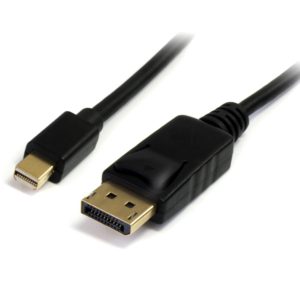 Mini Display Port to Display Port cable.