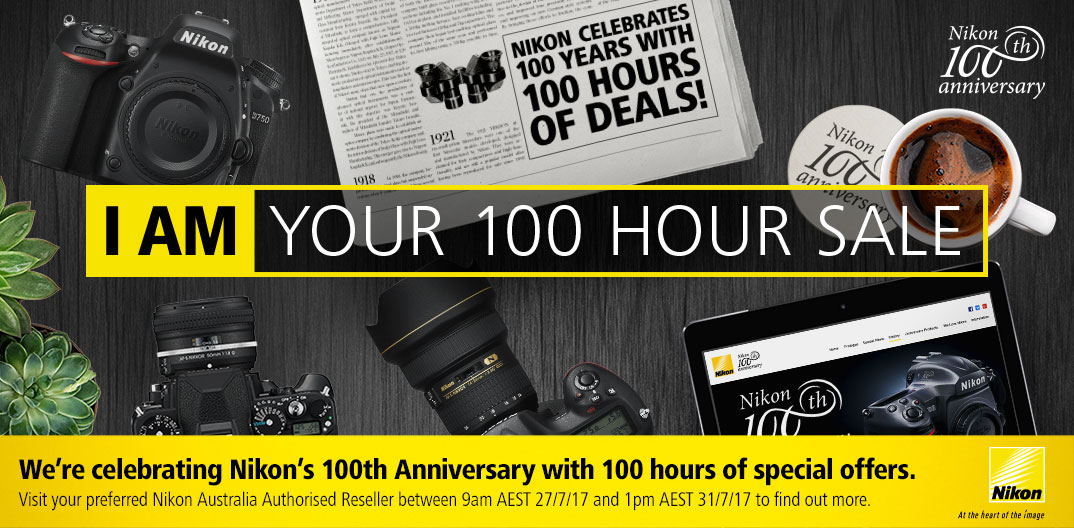 Congrats to Nikon for their 100th Birthday. To celebrate Team is having a 100 hour sale.
Buy any Nikon product between Thursday 27th July and the Monday 31st July 1.00pm, then you get an extra 10% discount. If you are purchasing on the Webshop use " nikon " in the coupon code to get your discount.
This is 0n top of some pretty attractive cashback offers.
HAPPY BIRTHDAY NIKON
CASH BACKS
Just in time for the EOFY . Nikon has some great cashbacks on a large range of there Cameras, Lenses and Flashes. The cash back runs through to 31st July so any purchase made at Team Digital on any of the items listed below before then and you can make some big SAVINGS.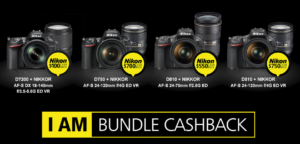 Nikon D5 DSLR Camera Body – $7999 after $200 Cash Back
Nikon D610 DSLR Camera Body – $1670 $200 Cash Back
Nikon D810 & AF-S 24-120mm f/4 ED VR Lens – Claim $750 Cash Back
Nikon D810 DSLR Camera Body – Claim $150 Cash Back
Nikon D750 DSLR Camera Body – Claim $100 Cash Back
Nikon D7200 DSLR Camera Body – Claim $50 Cash Back
Nikon D5600 DSLR Camera Body – Claim $100 Cash Back
Nikon D750 DSLR Camera with 24-120mm Lens – Claim $700 Cash Back
Nikon D7200 DSLR Camera with 18-140mm Lens – Claim $100 Cash Back
Nikon D500 DSLR Camera with 16-80mm Lens – $200 Cash Back
Nikon D500 DSLR Camera Body – Claim $150 Cash Back
Nikon D5600 DSLR Camera with 18-55mm Lens – Claim $100 Cash Back
Nikon Lenses
Nikon AF-S NIKKOR 35mm f/1.4G Lens – Claim $150 Cash Back
Nikon AF-S NIKKOR 58mm f/1.4G Lens – Claim $150 Cash Back
Nikon AF-S NIKKOR 85mm f/1.4G Lens – Claim $150 Cash Back
Nikon AF-S DX NIKKOR 16-85mm f/3.5-5.6G ED VR Lens – Claim $150 Cash Back
Nikon AF-S NIKKOR 14-24mm f/2.8G ED N Lens – Claim $300 Cash Back
Nikon AF-S NIKKOR 16-35mm f/4G ED VR Lens – Claim $150 Cash Back
Nikon AF-S DX NIKKOR 18-200mm f/3.5-5.6G ED VR II Lens – Claim $100 Cash Back
Nikon AF-S NIKKOR 70-200mm f/4G ED VR Lens – Claim $100 Cash Back
Nikon AF-S DX NIKKOR 18-300mm f/3.5-6.3G ED VR Lens – Claim $100 Cash Back
Nikon AF-S NIKKOR 24-70mm f/2.8E ED VR Lens – Claim $200 Cash Back
Nikon AF-S NIKKOR 70-200mm f/2.8E FL ED VR Lens – Claim $300 Cash Back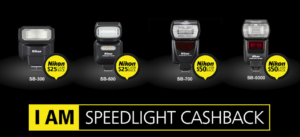 Nikon Flash
Nikon SB-700 Speedlight – Claim $50 Cash Back
Nikon SB-300 Speedlight – Claim $25 Cash Back
Nikon SB-500 Speedlight – Claim $25 Cash Back
Nikon SB-5000 Speedlight – Claim $50 Cash Back
Above are the cash backs for purchases made between 01/06/2017 and 31/07/2017