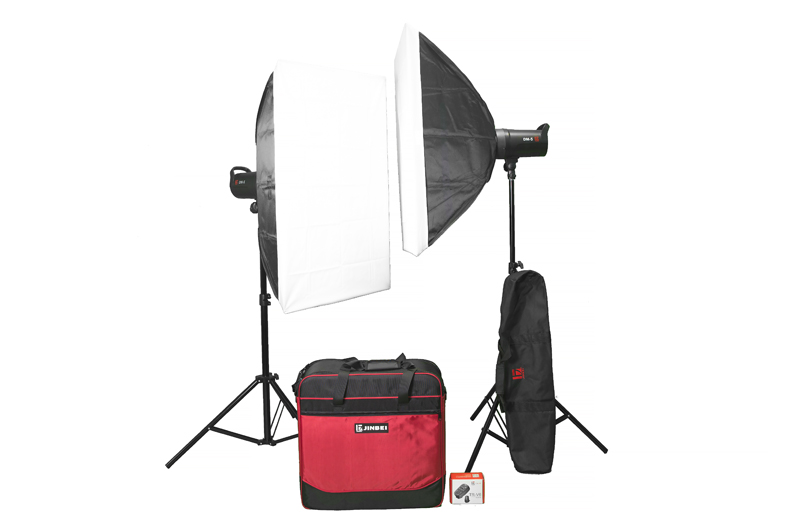 Team Digital has just taken delivery of great new lighting kits from Jinbei. This great kit boasts 2 x 500W/s flash heads and everything else you would need to get started on your studio flash journey. Most importantly the whole kit only costs a little more than the Canon / Nikon speedlite at only $899.
The Jinbei DM5 twin head studio flash kit is easy to use, easy to set up, and built to last. With a 2.4GHz wireless receiver built into the heads and a hotshoe mounted wireless trigger to fire the flashes and remotely adjust power levels, the DM5 provides an amazing level of features for the cost. This kit also includes 2 large softboxes, quality stands, and a quality carry bag.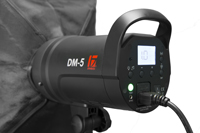 The digital display on the back of the flash units is easy to read and understand. The DM5 gives us 7 stops of power adjustment and has a very handy 10W LED as the modelling light. The Jinbei TR-V6 Universal wireless trigger that comes with the kit is equally as easy to use. It's big LCD screen gives full control of all the flash functions.
The Jinbei DM5 is a perfect starter kit complete with almost everything you could need to start having fun in the studio. Did we mention it's under $900 for a twin head kit? Drop into Team and let one of our lighting specialists show you the range.
Kit includes
2 x DM-5 500W/s Flash Heads
1 x TR6 Group Control Trigger
2 x 220cm Light Stands
2 x Soft Boxes (60x90cm)
1 x System Bag for Lights & Soft Boxes
1 x Knife Wrap Style Stand Bag
Team Digital also has a full range of accessories for the kit including grids, barn doors, and softboxes of all sizes. All available in a Bowens bayonet mount.
Check it out in the Studio lighting web shop.
If you're into specs, here you go.
Output: 500 watts
Guide NO.: GN72
Recycling time: 0.05-0.9S
Shooting mode: Manual
Flash Mode: Stand
Flash duration (T=0.5): 1/800 – 1/2000s
Color Temperature: 5500K ± 200K
Modeling Lamp: 10W LED
Wireless Receiver: Built-in 2.4GHz
CH/ GR:  CH:00-15/ GR: 0/A/B/C/D/E/F/G/H/I
Infra-red Sensor: Built-in
Buzz: Support
Sync socket: 3.5mm
Sync Voltage: DC 5V
Overheat Protection: Support
Operating voltage: AC90-265V 50/60Hz 10A Fuse
Weight: 1.62kg
Dimension: 27 x 13 x 20cm(L x W x H)