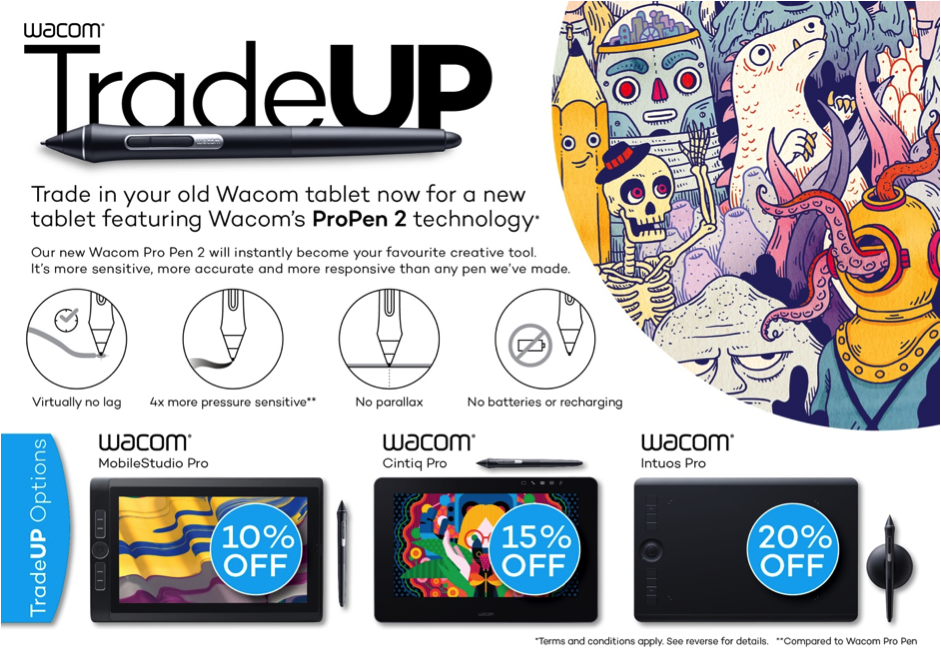 Wacom TradeUp program "Tradeup and SAVE"
From August to September you have the ability to trade-up your old Wacom tablets for a new tablet featuring Wacom's 'Pro Pen 2'.
You can TradeUp anything from Graphire to a Cintiq. If you have any of these TradeUp qualifying tablets you can SAVE on your new Wacom tablet.
Here are some examples of the savings when you TradeUp your old Wacom Tablet.
10% off Wacom MobileStudio Pro (RRP inc GST):
MobileStudio 16" 512GB for only $3869 instead of $4299
15% off Wacom Cintiq Pro (RRP inc GST):
Cintiq Pro 16" for only $1869 instead of $2145
20% off Wacom Intuos Pro (RRP inc GST):
Intuos Pro Large for only $559 instead of $699