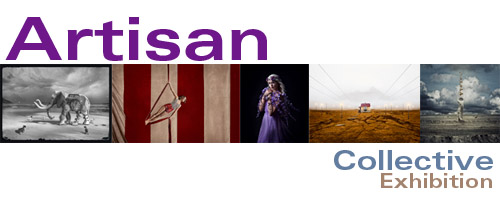 We have invited 5 amazing photographic artists in WA to come together to exhibit a collaboration of work to ignite your senses.
The Artisan Collective exhibition, being held at The Epson Print Gallery, promises to open your imagination to the sublime and surreal. An amazing array of illustrative images from these 5 photographers
Leah Kennedy
Jean Wilson
Kelly Barker
Rebecca Johansson
Jessica Truscott
On the opening night we will have presentations from each photographer on what drives them and the ideas behind their images.
Delve into a world of fantasy, imagination and surrealism with The Artisan Collective.
Heres a review of the Artisan Collective Exhibition from our good friend Bodhan Warchomij