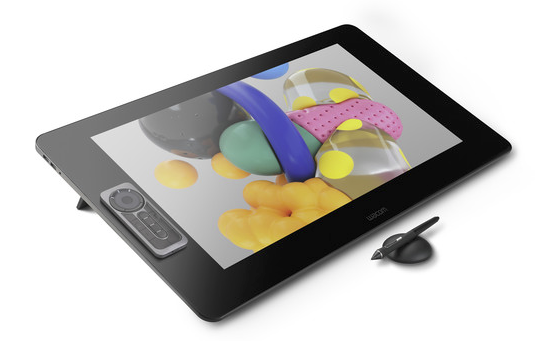 We're confirming one of Wacom's worst kept secrets: they've expanded their Cintiq Pro range. Building on their successful 13″ and 16″ Cintiq Pro models, Wacom have now released their Cintiq Pro 24 and Cintiq Pro 32. The Cintiq Pro 32 is the largest tablet on the market and we can't wait to get our hands on it. We have to be patient though – the Cintiq Pro 32″ is still a few months away.
So for now let's focus on the Cintiq Pro 24 which we should see next month. What do we know about the Cintiq Pro 24?
Here are some details.
Beta testers are saying the screen is something very special in regards to clarity and colour. The screen is 4K, 3840 x 2160, 10Bit, 1.07 billion colours with 99% Adobe. Lots of big ticks on that list. We're told that we can use the Wacom calibration system to set up our colour exactly the way we need it.
The pen experience has also improved. The combination of the new Pro Pen 2 technology (improved pressure sensitivity featuring 8,192 levels), the etched glass surface, the reduction in parallax through optical bonding and the close-to-zero latency all provide artists with precise control and a more natural feeling pen-on-screen experience. Wacom beta testers are telling us that it's the best it's ever been.
We can also confirm that the Cintiq Pro 24 comes complete with the Wacom Express remote, which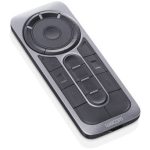 allows us to program all of our favourite functions, actions, and keystrokes. Add to that the on-screen radial menu, which makes for a very powerful set of tools for creativity and productivity.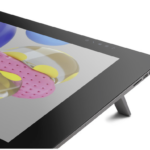 The Ergo Stand is not included like it was with the 27HD – you'll have to fork out another $500 – $600 to get a Wacom Ergo stand to change the angle and height of your Cintiq Pro 24. It also doesn't allow us to mount the Cintiq Pro 24 on a VESA mount system.
But wait, there's more! You can turn the Cintiq Pro 24 & 32 into a free-standing computer with the addition of the Wacom Pro Engine – it's quite a powerful modelling computer. Click here for more details.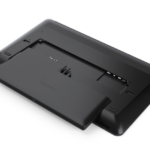 Wacom has done another fantastic job with the design and functionality choices in these new Cintiq Pro models. The design is extremely sleek and looks great in any environment. The new Pro Pen 2 with the new etched glass surface plus the Wacom Express remote all add a new level of functionality. We can't wait to get the Cintiq Pro 24 into Team Digital's Wacom Touch Centre. Stay tuned for pricing and ETA.