Our good friend Seng Mah from Venture Photography has some courses coming up that you may be interested in. So if you are looking at learning more about Speedlite or Studio lighting or Landscape then heres some courses that might be just what you need.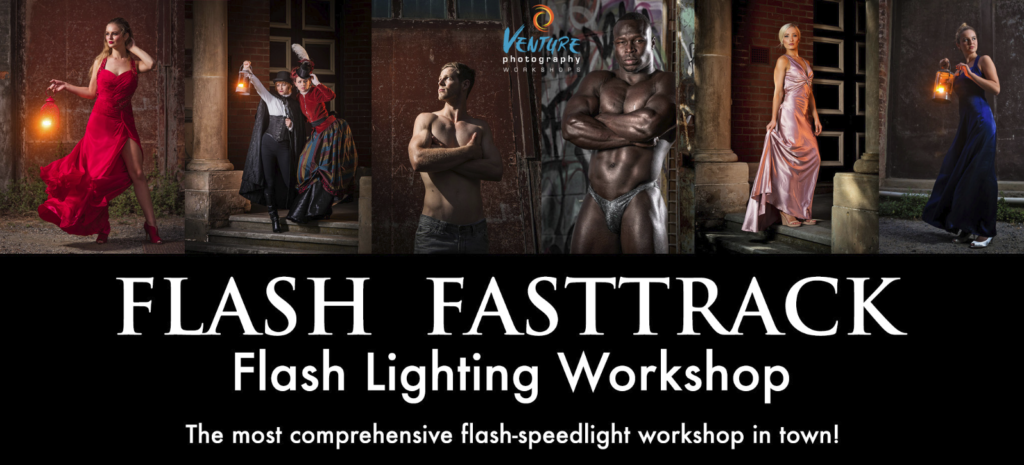 FLASH FAST TRACK 30 June,
Would you like to learn how to use your flash speedlight for greater control, effect and creativity? This one-day workshop will take you from woe to go in your understanding of the power of flash lighting. Learn how to use your flash on-camera to help you out of tight lighting situations; discover the creative aspects of using bounce flash and fill flash. Then, explore the truly creative dimension of speedlight use when we take the flash off-camera and pair it with a range of flash modifiers to make truly creative lighting! This is a hands-on workshop where you'll learn by lighting and shooting with our model. Limited places.
Click here for more information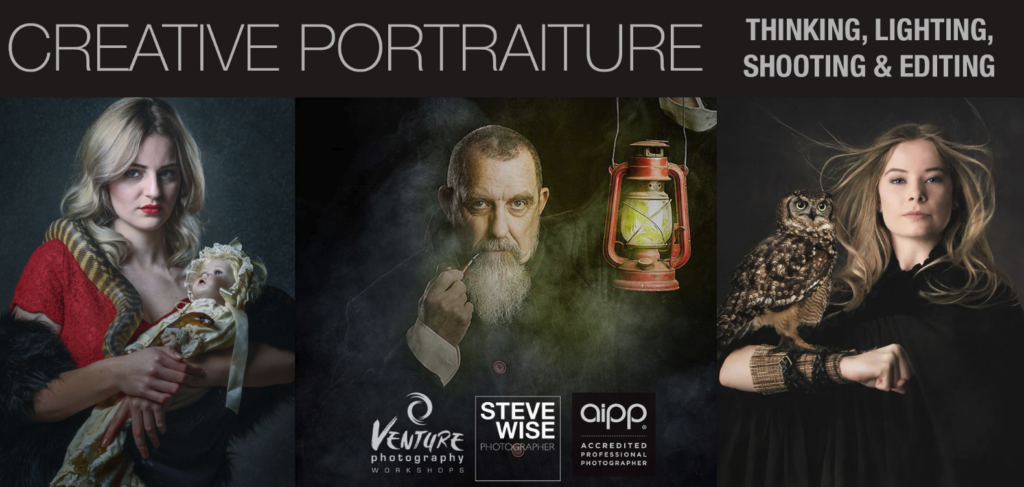 CREATIVE PORTRAITURE: Thinking, Lighting, Shooting & Editing. 14 July
The best fine art portraits result from the synergy of creative thinking, technical mastery of light and imaginative editing to bring one's vision to life. Join fine-art portrait photographers, Steve Wise and Seng Mah, for a one-day workshop that hones in on the creative aspects of portraiture – from creative thinking, lighting, shooting and editing. It'll be both an insight into different thought processes behind creativity and some hands-on shooting with various subjects/models to demonstrate and practice not only some lighting techniques but also building a narrative to your portraits. We will also be touching on some approaches to editing and some techniques to finesse your images.
Click here for more information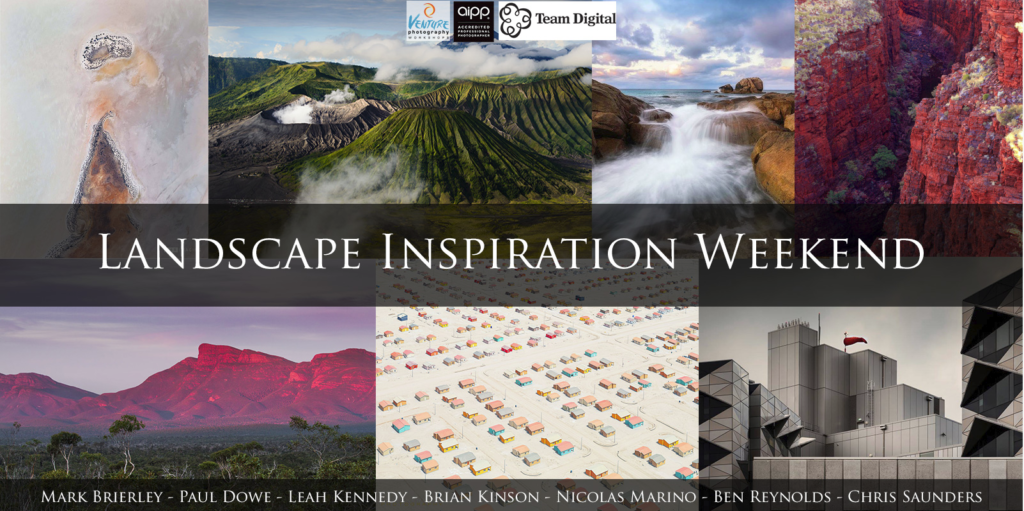 LANDSCAPE INSPIRATION WEEKEND 21 – 22 July,
Calling all landscape photography lovers and enthusiasts! This is a weekend designed just for you — to inspire, educate and help you take your landscape photography to the next level. Come and join seven of the most creative and inspiring award-winning landscape photographers in Perth for an unforgettable weekend, where they will be sharing their vision, tips and techniques with you across a series of seminars and shoots! Featured presenters include Leah Kennedy, Paul Dowe, Nicolas Marino, Chris Saunders, Mark Brierley, Brian Kinson and Ben Reynolds.
Click here for more information