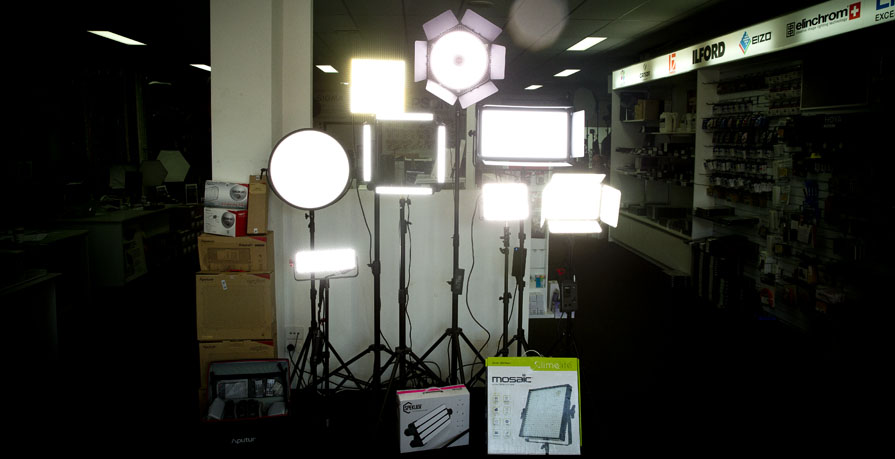 Team Digital has the largest range of LED lighting in WA, so if you are Photographer or Videographer Team has your LED lighting needs covered. Come in and check out the ranges from Edgelight, Aputure, Spekular, and Rotolight. Pick up a bargain at our LED Lighting Sale!

Aputure 
LS1S – usually $1095; now $899 One only
LS12W – usually $745; now $599 One only
$100 Off  Tri8S – usually $795; now $695
$100 Off  Tri8C – usually $825; now $725

New stock of the very powerful and popular Aputure Lightstorm 120D/300D will be arriving in August.
The Lightstorm represent amazing value compared to other units on the market.
Edgelight

Our most popular LED the Edgelight 45cm is usually $779. Get one now for only $695

Spekular
Introducing the amazingly versatile Spekular modular system. Configure your lighting to your exact needs with one great compact kit. Come in and see this light for yourself.
Spekular Core Kit  normally $1099 now $899
Spekular Expansion Kit  normally $229 now $179

Rotolight
We have a great offer on the superceded Rotolight Anova V2 Solo 5600 panel. It was $2200; now only $1290. One only

Limelite
We have one Limelite Mosaic 30cm LED with barn doors available for $350 (was $550). One only
Light Accessories
Kupo Handy Stand. This super compact stand is on sale for $92 (usually $110).
10kg Shotbags were $49.00; now $41.
Jinbei Boom Stand. The boom arm is 137cm min. & goes up to 490cm max. Was $179; now $159.
Speak to one of our lighting specialists about your LED lighting needs.
Prices valid while stocks last or until 18th August