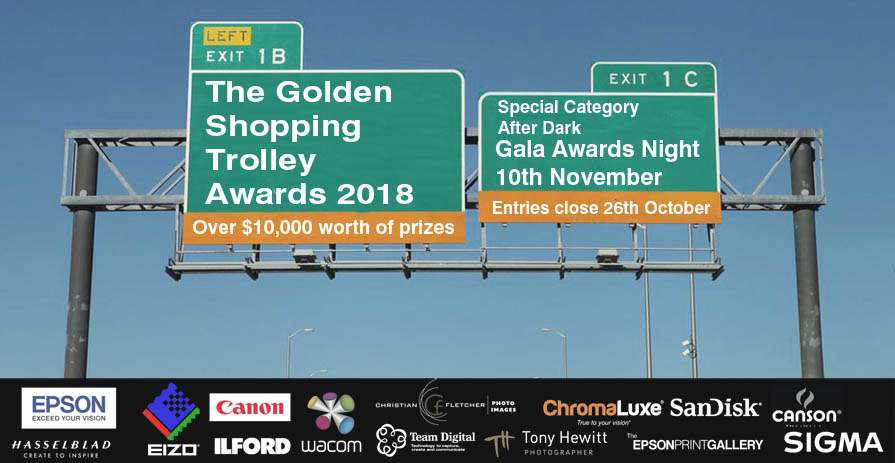 GSTA Important dates
Entry portal opens on the 31st August 4, 18
Entries Close 26th October
Entry Portal 
Gala Awards Night 10th November
The final 40 will be announced on the awards night.
FAQ
You can enter more than once, but you must do entries in lots of three.
Three entries cost $25.00 inc gst.
You need to select what selection the image is to be entered into. Ie
General
Shopping Trolley
After Dark
The special category images are also judged in the Overall general section.
We will accept images taken after 26th October 2015.
Entries colour wise should be in Adobe RGB, they will be judged on an Eizo ColorEdge monitor at these settings 85Cdm 6500K 2.2. If you want more information on colour settings contact Ben at Team Digital.
The images can be from anywhere in the world.
You can do any manipulation you want as long as it has a Photographic image or images as the base.
Composite are accepted.
Interesting links
Previous Judging video
GSTA 2017 
GSTA 2016
Previous Winners
GSTA 2017