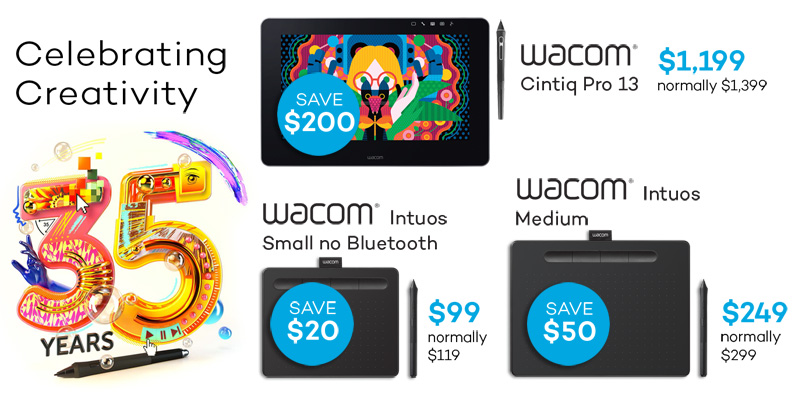 Our good friends at Wacom are celebrating their 35th anniversary and to say thank you to all the professionals, enthusiasts and partners we've met in the creative community along the way. We're committed to staying at the heart of this global community and making the world a more creative place, equipping digital artists since 1984.
To mark the occasion you can now get the Wacom Intuos range at a newly reduced price. Perfect for beginners and enthusiasts, this pen tablet offers everything you need to get creative including software for digital drawing, painting and photo editing.
If you're looking for a compact, world-class pen on screen experience the Wacom Cintiq Pro 13 is your choice, now being offered at a newly reduced price.
No matter how you like to work, Wacom and Team Digital can take your creativity to the next level.