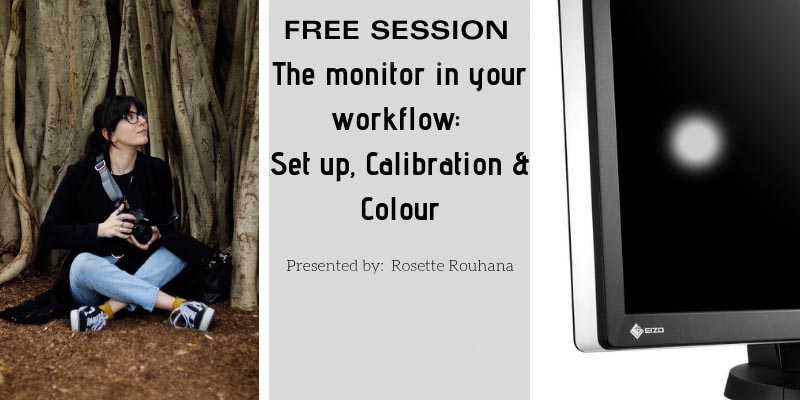 During this session you will learn:
-Identify which cables are suited for your computer and monitor  (MAC and PC)
-Why it is important to calibrate your monitor
-How to calibrate your EIZO photography monitor
-Recommended settings for general photo editing and print matching
-General information about printing conditions, paper and more
Come along to ask questions and see a range of monitors and offers.
The Presenter – Rosette Rouhana: Rosette is the newest member of the EIZO team. A freelance photographer with over 10 years experience, her enthusiasm, and passion for photography, arts, and print, play a key role in marketing and positioning the ColorEdge brand among creative professionals.
Date & Time:
Monday 3rd December from 6:00pm to 8:00pm
Location:
Team Digital
268 Lord Street
Perth
Fill in the registration below to book your place.