Team Digital is very excited to announce that we are stocking a new range of tripods and heads by Leofoto. This will be replacing the now discontinued Induro range. We've been looking to find something as good as Induro for some time and believe we have found it in Leofoto.
Not only will we be stocking the Leofoto range but we'll also be servicing them locally, as well as have  loan tripods and heads. As with most products we sell we're looking to do more than just sell a box. Being able to replace parts locally is all part of supporting you and the products we provide.
So what can we tell you about Leofoto tripods? It's a Chinese company that established in 2014. Their tripods and heads represent great value and are beautifully engineered, using only the best quality Carbon Fibre.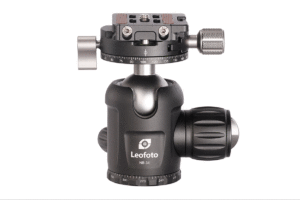 Leofoto Ball heads represent great value for money, all with the usual features: 360°rotation, easy operation, easy to use tension control, & firm locking mechanism. Most of the ball heads also have 360 degree rotation on the QR plate in addition to the usual horizontal pan feature. These heads will do everything that a demanding photographer could want or need at a fraction of the cost of similarly specs heads.
The Leofoto professional tripod series has it's own unique look & design with 100% carbon fibre tube sections they're lighter but still steady.
They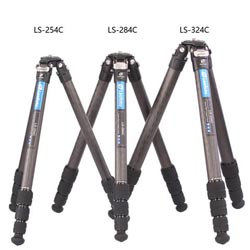 can be easily opened and collapsed & are very convenient to carry in a tripod bag. The big kahuna of the range, the LN-404C, stands a massive 1.8m tall. The range goes all the way down to the super compact LT254. With such a huge selection available we're sure to have a tripod to suit your needs.
Leofoto also produce a range of beautifully engineered L plates available for most makes of cameras. All super low profile, these fit the cameras exactly & are available at a fraction of the cost of other similar brands.
Check out the Leofoto Shop