Whether you need or just want one of Canon's great desktop printers now is the time to buy.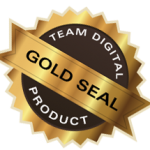 Team Digital have some amazing prices on the Canon Pro100S and Canon Pro1000.
Canon Pro 100s A3+ printer just $699 with instant cash back only $599
Or if you are after something a little bigger we have the
Canon Pro1000 A2 at $1699 with instant cash back only $1499
Canon printers are now a Team Digital Gold Seal Product, so we have lots of extras including the Canon Print Workshop "Colour with Canon", an Ilford A3+ Discovery Pack, profiles and lots more.