Thank you to all our generous Team Digital customers who helped with computer donations for the Transform Livingstone project in Zambia, Africa.
Earlier this year we put out a call for donations for spare or unused computers that could be sent to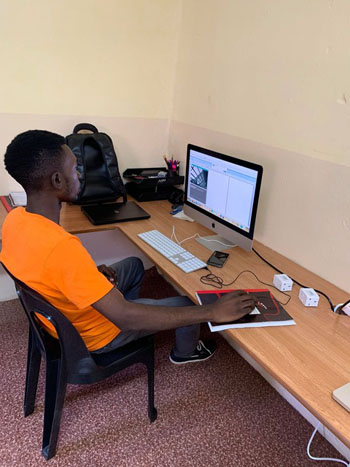 Africa.  Team digital customers responded with overwhelming generosity. Our initial target was six computers to send for this project. Now, after sorting through the donations, even with two computers that had slight faults (and so were given to a local Perth charity), there are still eight computers being sent to Africa and (one to Fiji).
A big thank you to Discus Print and Signage, Discus on Demand, Central Desert Native Title Services and Realisations Consultancy who all donated multiple computers. 
The computers will be used at a new administration hub set up in Livingstone to help local people improve their literacy, learn basic computer skills. This will empower them to better engage with their community by participating in community projects. Their new skills will enable them to run small businesses or farms, or continue their studies.
While this project in Livingstone Zambia is now oversupplied with computer dontations, if you have any quality working Mac Laptops, newer than 2010, which you'd like to donate, laptops are still needed.  Another charity, Hands at Work Africa (Australia) which works with the most vulnerable people and children in Africa, has a need for laptops for their workers that travel between their African projects.  Any donations for these can be brought into Team Digital and will be passed on to Hands at Work (https://www.handsatwork.org/auoffice).
Again, thank you for your generosity and participating in these projects to help the poor and vulnerable in developing nations.
(Just to clarify, no more Desktop Computers are needed. Thank you. We are oversupplied).
David Johnson