Our good friend Keith Lightbody sent this little gem through for us to publish. For those of you that don't know Keith, he is our go-to person for all things to do with bird photography. And is he a very generous soul who shares things like this article on how to set your Canon 7DMkII for Bird/Wildlife Photography. Please if you do use his setup instructions and it works for you let him know. His email is listed below. We also agree with Keith that the Canon 7D MkII and 100-400 is the perfect combo for wildlife photography check them out at our Canon Shop. Thanks again for sharing Keith.
The Canon 7D2 camera combined with the latest Canon 100-400 mm L IS series II (twist) lens is a fabulous combination that is very popular for bird photography. However, there are situations where if you are shooting in Aperture priority or Shutter priority then your photos will not be optimal if you have not in advance selected the correct ISO.
Shooting in Manual mode with Auto ISO allows you to quickly set both the optimal aperture AND the optimal shutter speed e.g. f8 to get sufficient depth-of-field to have the whole bird in focus, 1/2500 sec to get birds-in-flight without blur. The 7D2 also has extra features that allow you to quickly adjust for exposure compensation e.g. +2/3 EV for a dark bird, -1 EV for white bird.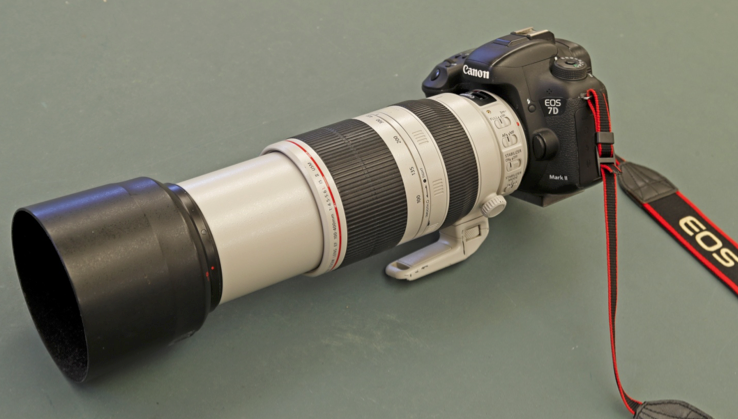 You can program the 7D2 in advance and save all of your favourite settings via the Custom Mode Dial's C1, C2 or C3 positions. That way you can turn your camera on and know that, for example, C3 has every correct setting for bird-in-flight photography. However, a quick turn of the dials can still change the shutter, aperture, exposure compensation or many other features.
Note: after the time you have set for "Auto power off" the custom settings will return to your saved settings. This is a bonus if you are in a rocking boat during a pelagic trip far offshore and accidentally bump one of your dials. Alternatively, you can configure the "Auto update set" if you want your changes saved but I do not recommend this option as you may not remember ad-hoc changes.
Pictorial instructions follow for programming your 7D2 to Manual mode with suitable settings for photographing a moving bird saved into one of your Custom settings …


Note: the order of steps 2 – 3 and 9-12 is not critical. Any feedback welcome – Keith Lightbody – cumuluskeith@gmail.com or mobile 0407 190 471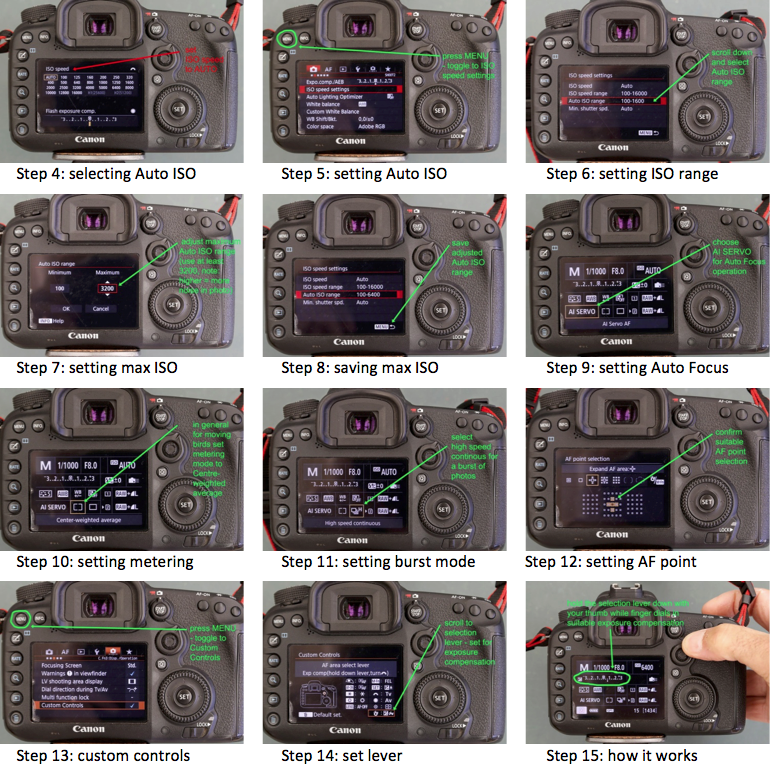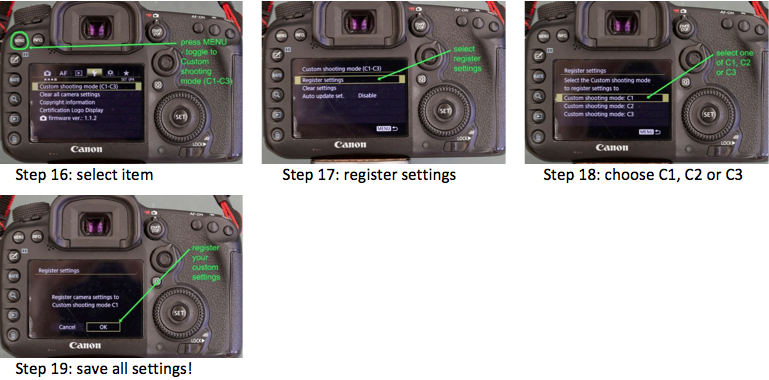 Turn your mode dial to C1 (or C2, C3) and have fun photographing some birds!