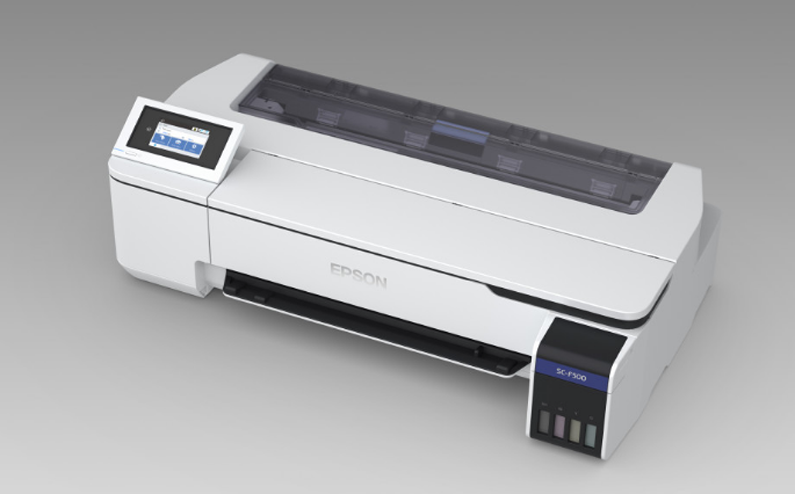 Team Digital is super excited to bring the new Epson SureColor F-560 to the WA Market. With exceptional speed, reliability and a low total cost of ownership (TCO) to your business, it is the perfect solution for those that wish to get started in dye sublimation, or those who are looking to expand into large substrates.
This printer uses the same ink set as its very successful big brother the F-6200, which is now considered the industry standard when it comes to Dye Sublimation printing due to it's reliably and print quality. There isn't a Pro Lab in WA that doesn't run the Epson Dye Sub System.
With the Epson SureColor F-560 now you too can produce professional-quality Dye Sub products, from the beautiful Chromaluxe panels for indoor and outdoor use to coasters, mugs, and even T-shirts; all through the SureColor F-560 desktop dye-sublimation printer.
The Epson SureColor is capable of producing up to 20″ x 30″ panels (depending on your heat-press). Our friends at Epson developed a complete Dye Sub printing solution which includes ink, software, and media, all designed to give you the best possible results every time. Combined with Team Digital's ongoing support this could be a great way to add value to the printing services you currently offer.
Here are a few key features:
Refillable ink solution (140ml bottles can be used even when printing)
Wi-Fi connectivity (an Epson first in the dye-sublimation range)
Media auto-switch (switch between cut sheets and roll media with ease)
Epson's LFP Accounting Tool (to accurately calculate print costs)
Head guard (for dust prevention)
4.3-inch touchscreen (for ease of use)
Another key feature is the running cost – at only 34c per mL it runs rings around other desktop units on the market that can cost up to $3.60 per mL; no that's not a misprint. Plus the F-560 allows you to print up to 61cm wide as opposed to the other desktop units which are A3 as a rule. Plus at just over $4000 incl. GST it's a lot better value.
Team Digital has put together a great starter kit – well more than a starter kit. The kit comes with the new amazing F-560 printer plus a Mega 105 Heat Press, which is capable of producing big beautiful Chromaluxe High Gloss panels up to 60 x 90cm. We can do this kit for under $1oK; or for under $80 a week we can organise a rental over 3 Years (conditions apply).
Team Digital has joined with Epson and Chromaluxe to launch this amazing new printer. If you'd like to come along and see what a dye sub print service could do for your business, please fill out the registration below.
Team will send you an Epson Dye Sublimation Information pack and invitation to the launch, where you can see the New SureColor F-560 in action and meet up with the crew from Chromaluxe who'll show you the range of products that can be produced using Dye Sublimation.