We've had a number of clients that have had issues with the pens not working on their Wacom Tablet with Mac Mojave 10.14. Here's a procedure we've found sorts out the issue 99% of the time.
Make sure your settings match the images below and you should have no problems from there.
Open System Preferences: Select ( Security & Privacy )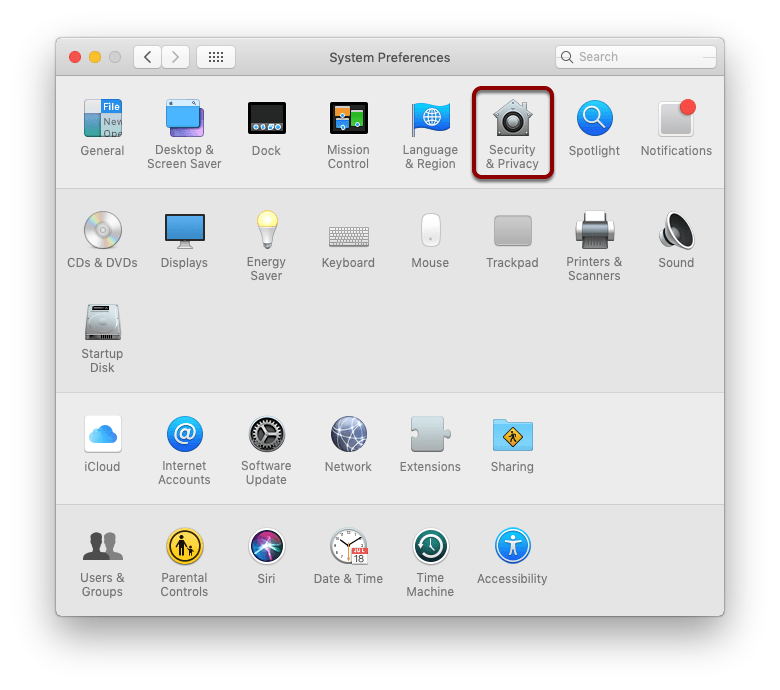 In Security & Privacy: Select Privacy then Accessibility
At this point, you see the Wacom Driver in the right-hand window. Make sure it is checked. You may need to unlock the tab to be able to access the window.
Once the Wacom Drive has been ticked go to Automation and tick both the
Wacom Desktop Center and Wacom Tablet Driver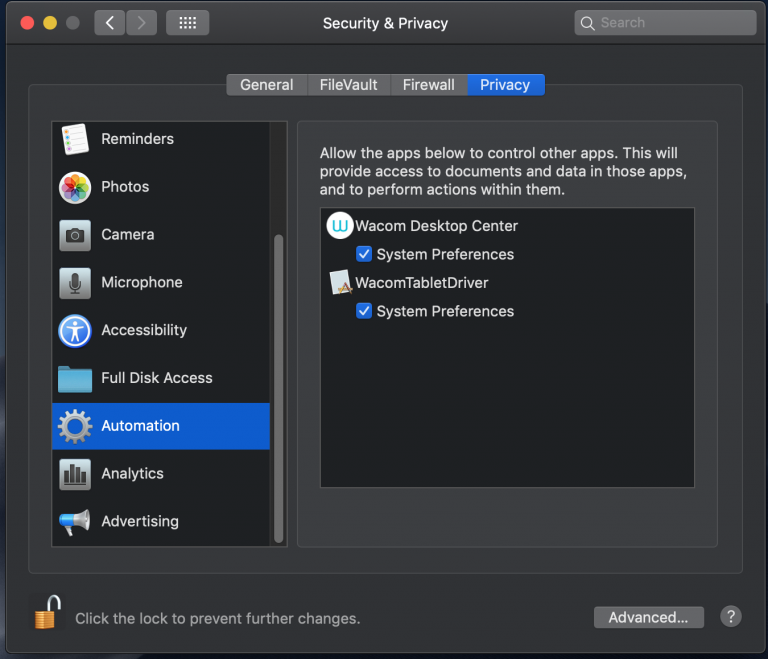 Your problems should now be over.