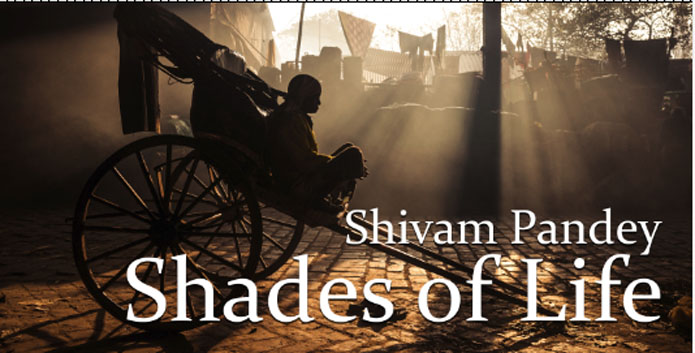 If you love street photography, travel photography and all things India, then you must not miss the Australian launch of "Shades of Life", an exhibition of photographs by the sensationally-talented Shivam Pandey.
Based in Kolkata, India, Shivam's eye for light and storytelling moments has led him to produce a significant and powerful body of work — which showcases life moments caught in the streets, river ghats, factories, lanes and fields of urban and rural Kolkata and Varanasi. "Shades of Life" opens on Saturday 31 October, 4pm, FULLY BOOKED SORRY at The Bunker Gallery at Team Digital.
Exhibition will be up until Saturday the 14th November
Opening Hours Mon -Fri 8.00 to 5.00 Sat 10.00 to 1.00.
5 Coolgardie Terrace Perth WA
At the opening Shivam will be joining us via Zoom livestream to share the stories behind a selection of his images. Come and enjoy the exhibition, listen to Shivam's stories, enjoy the wine and refreshments and pick up a print or three (this is also a fundraising event with print sales to help support Shivam during this period of pandemic lockdown in India).
And if you know others — not just photographers — who are keen to join us at this opening, feel free to share this with them!