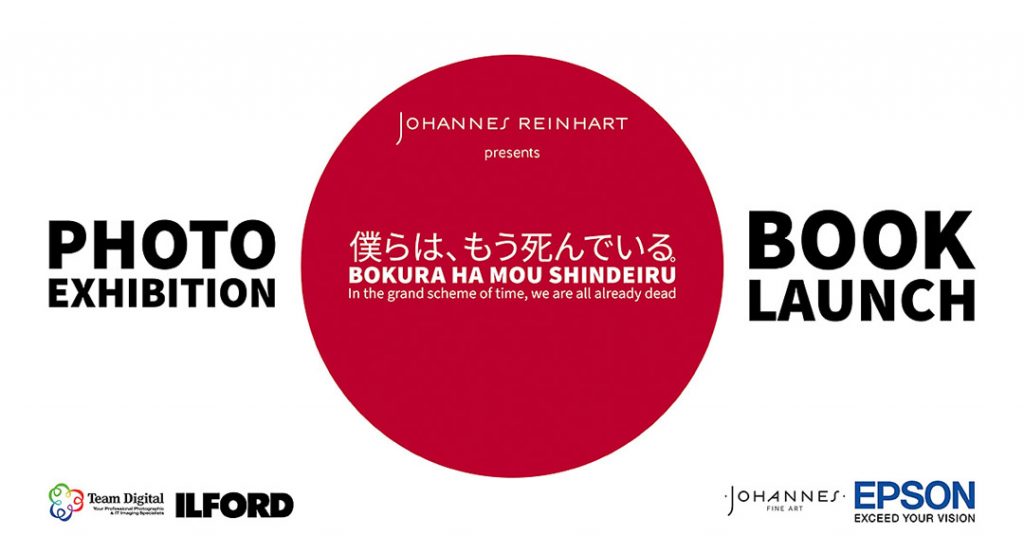 We would love to invite you to view our new photo exhibition: BOKURA HA MOU SHINDEIRU
In the grand scheme of time, we are all already dead. By Johannes Reinhart
The work deals with the fragility of life and my own exploration into the dark and the light and how short our time on this planet is.
He's also made a photobook,  which is on display and can be ordered for a limited time print run.
More details about the BOKURA HA MOU SHINDEIRU Photobook soon…
Date and Time
When: 27 March to 30 April 2021
Mon to Fri 8:30am to 5:00pm | Sat 10:00am to 1:00pm
Where: Team Digital, 5 Coolgardie Terrace, Perth, WA 6000It's a good idea to give Team Digital a quick ring on 9328 3377 to make sure the gallery is open, as sometimes the space is used for training purposes.