Dec
7
Sat
Weekend Session: New Video Products
Dec 7 @ 10:30 am – 12:00 pm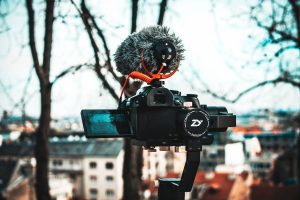 Welcome to our next Weekend Session: New Video Products.
This is on Saturday 7th December from 10:30am to 12:00pm.
We have presentations from a number of manufacturers on their new products, plus we'll introduce you to new names you may not of heard of yet.
Here's a little of what will be covered at the session.
DJI
Edelkrone
ATOM
Forza
Gnarbox
Nanlite
SLR Magic lenses
Moza
You'll also have the opportunity to talk with representatives after the presentation to get more in-depth detail.
** THIS EVENT IS POSTPONED UNTIL FURTHER NOTICE **
Weekend Session: What's new in Lightroom
Dec 7 @ 1:00 pm – 2:30 pm
Dec
10
Tue
Unleash the Power of Wacom
Dec 10 @ 6:30 pm – 8:00 pm

This course runs from 10:30am to 12:00pm on Tuesday 10th December.
This seminar is designed for people who have (or are considering purchasing) a Wacom Intuos tablet or Cintiq panel.
We'll learn about the amazing productivity benefits and creativity tools that exist in the Wacom range.
We'll be covering:
Basic set up — speed, sensitivities, work areas, etc.
Programming your own touch gestures on your Intuos Pro
Configuring your Express keys — generic & by application
Loading brushes & determining options for Photoshop & Corel Draw
Powering up the Radial Menu.
A must for anyone wanting to get the most out of their Wacom.
Don't forget that if you purchased your Wacom from Team Digital, you can attend for free! Just enter your purchase details in the form below to qualify.
** REGISTRATIONS HAVE CLOSED **