Dec
10
Tue
Unleash the Power of Wacom
Dec 10 @ 6:30 pm – 8:00 pm

This course runs from 10:30am to 12:00pm on Tuesday 10th December.
This seminar is designed for people who have (or are considering purchasing) a Wacom Intuos tablet or Cintiq panel.
We'll learn about the amazing productivity benefits and creativity tools that exist in the Wacom range.
We'll be covering:
Basic set up — speed, sensitivities, work areas, etc.
Programming your own touch gestures on your Intuos Pro
Configuring your Express keys — generic & by application
Loading brushes & determining options for Photoshop & Corel Draw
Powering up the Radial Menu.
A must for anyone wanting to get the most out of their Wacom.
Don't forget that if you purchased your Wacom from Team Digital, you can attend for free! Just enter your purchase details in the form below to qualify.
** REGISTRATIONS HAVE CLOSED **
Feb
5
Wed
Assessing Art Photography
Feb 5 @ 6:00 pm – 9:30 pm
Overview
Following on from the WAPF "YOU be the Judge" course, this intensive workshop considers perceptions of Art photography and their assessment. We combine structured lecture sessions, directed outside-of-class-hours research, and shooting for specific projects. Additionally, there will be an optional online project after course completion for consolidation of skills and knowledge.
Workshop Content
Types of assessment
Assessment in an L&D environment
Being receptive to Message & Meaning
Say It with Colour
Line, Shape and Form
Strategies for Assessment
Where's the Art?
Feedback and Content levels
N.B. Course participants will shoot specific projects for each session. Minimum printed image-size approximately A4.
Duration
Each course is approximately 10.5 hrs of in-class instruction (3 sessions of 3.5-hours each), with outside-of-hours research, plus shooting & printing specific projects for each class.
There is a limit of 15 participants per course. The minimum numbers to run is 9.
Feb
23
Sun
YOU be the Judge
Feb 23 @ 10:00 am – 3:00 pm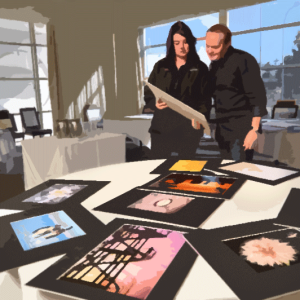 Duration
Each course is approximately 10.5 hrs of in-class instruction (3 sessions of 3.5-hours each) plus a shared homework project with 2 or 3 other attendees. There is considerable outside-of-hours research required.
The course has a limit of 12 participants per course, so get your enrolments in quickly. Minimum numbers to run is 7.