Dec
7
Sat
Photoshop for Photographers – Intermediate
Dec 7 @ 9:00 am – 5:00 pm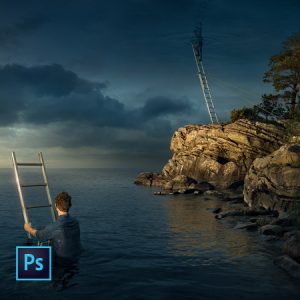 This course runs from 9:00am to 5:00pm on Saturday 7th & Sunday 8th December.
This is a follow-on from the "Photoshop for Photographers – Fundamentals" short course. Participants will further develop their Photoshop skills & knowledge and practice its application to enhance and retouch photographs.
Content will include; using Adjustment layers & Blending modes, creating composites, automating with Actions, Droplets, & the Batch and Image Processor commands; use Content Aware Scale & Fill; simulate a shallow Depth of Field with Lens Blur, focus stack to expand the Depth of Field, stitch images for panoramas, utilise masks to build a Photo Montage e.g. replace a sky, construct a Picture Package with Smart Objects, utilise Layer blend modes to add depth & complexity into artistic images, employ a range of sharpening techniques, retouch with perspective using Vanishing Point, and create a photographer's comp card.
Adobe® Photoshop CC will be used in class. It is much less applicable to earlier versions of the software.
We provide unlimited access to tea, coffee, water, biscuits & lollies throughout the course, however lunch is not provided. While there are a couple of places near to purchase lunch from, not many trade on Sundays, so we recommend bringing something with you.
** REGISTRATIONS HAVE CLOSED **
Feb
5
Wed
Assessing Art Photography
Feb 5 @ 6:00 pm – 9:30 pm
Overview
Following on from the WAPF "YOU be the Judge" course, this intensive workshop considers perceptions of Art photography and their assessment. We combine structured lecture sessions, directed outside-of-class-hours research, and shooting for specific projects. Additionally, there will be an optional online project after course completion for consolidation of skills and knowledge.
Workshop Content
Types of assessment
Assessment in an L&D environment
Being receptive to Message & Meaning
Say It with Colour
Line, Shape and Form
Strategies for Assessment
Where's the Art?
Feedback and Content levels
N.B. Course participants will shoot specific projects for each session. Minimum printed image-size approximately A4.
Duration
Each course is approximately 10.5 hrs of in-class instruction (3 sessions of 3.5-hours each), with outside-of-hours research, plus shooting & printing specific projects for each class.
There is a limit of 15 participants per course. The minimum numbers to run is 9.
Feb
23
Sun
YOU be the Judge
Feb 23 @ 10:00 am – 3:00 pm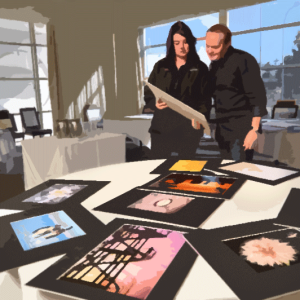 Duration
Each course is approximately 10.5 hrs of in-class instruction (3 sessions of 3.5-hours each) plus a shared homework project with 2 or 3 other attendees. There is considerable outside-of-hours research required.
The course has a limit of 12 participants per course, so get your enrolments in quickly. Minimum numbers to run is 7.