Mar
28
Sat
Photoshop for Photographers – Intermediate
Mar 28 @ 9:00 am – 5:00 pm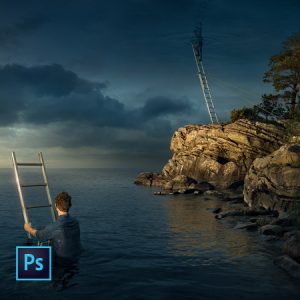 This course runs from 9:00am to 5:00pm on Saturday 28th & Sunday 29th March 2020.
This is a follow-on from the "Photoshop for Photographers – Fundamentals" short course. Participants will further develop their Photoshop skills & knowledge and practice its application to enhance and retouch photographs.
Content will include; using Adjustment layers & Blending modes, creating composites, automating with Actions, Droplets, & the Batch and Image Processor commands; use Content Aware Scale & Fill; simulate a shallow Depth of Field with Lens Blur, focus stack to expand the Depth of Field, stitch images for panoramas, utilise masks to build a Photo Montage e.g. replace a sky, construct a Picture Package with Smart Objects, utilise Layer blend modes to add depth & complexity into artistic images, employ a range of sharpening techniques, retouch with perspective using Vanishing Point, and create a photographer's comp card.
Adobe® Photoshop CC will be used in class. It is much less applicable to earlier versions of the software.
We provide unlimited access to tea, coffee, water, biscuits & lollies throughout the course, however lunch is not provided. While there are a couple of places near to purchase lunch from, not many trade on Sundays, so we recommend bringing something with you.
Click here to download the Registration Form for this course.
Return your completed form to training@teamdigital.com.au to enrol in this course.
May
2
Sat
Epson Print Academy: Weekend Workshop
May 2 @ 10:00 am – 4:30 pm

This course runs from 10:00am to 4:30pm on Saturday 2nd May 2020.
10:00 to 1:00pm True Colour 1 (The Intro)
This 3 hour seminar style course introduces the concepts of Colour Management and covers everything you will need to know to get great images out of your Epson Photo series printer — first time every time.
1:30 to 4:30pm True Colour 2 (Fine Art Printing)
This 3 hour workshop deals with: choosing a subject, printing on various fine-art papers, canvas and other media; generating and using profiles to give you the best results; the concepts of Colour Management introduced in True Colour 1 and specifically looks at printing Fine Art images for exhibition and competition.
We also provide a downloadable resource package to each participant after the course.
*Please note that each workshop is $119 or you can attend both for only $199. Price includes a light lunch.