When:
August 29, 2022 @ 9:00 am – 5:00 pm
2022-08-29T09:00:00+08:00
2022-08-29T17:00:00+08:00
Where:
Team Digital
5 Coolgardie Terrace
Perth WA 6000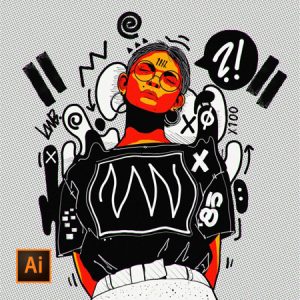 Illustrator – Essentials
This course runs from 9:00am to 5:00pm on Monday 29th & Tuesday 30th August 2022.
This is the first in our Illustrator course series.
In this 2-day course, participants will:
Explore the Illustrator environment, magnify and navigate a document, and use Adobe Help.
They will create and save a document, draw basic shapes, manipulate basic shapes to make complex shapes, and export an illustration.
They'll set fill and stroke colours for shapes, set basic stroke options, and use the Eyedropper tool to sample colours. Embed raster images in an Illustrator document for the purpose of tracing them, draw shapes and paths with the Pencil and Pen tools, and select and edit paths.
They will use text tools to insert text into illustrations, manipulate text, and convert type to outlined shapes.
They will create layers and organise them in the Layers panel, assign objects to layers, rename layers, duplicate layers, and delete layers.
They'll open, import, and export swatch libraries, create and adjust gradients, and adjust transparency for items.
They will also flow type through linked type containers, wrap text around items, set tabs, insert special characters, use character and paragraph styles, check spelling, find and replace text in a document, and replace fonts in a document.
Adobe® Illustrator CC 2020 will be used in class. It is much less applicable to earlier versions of the software.
** REGISTRATIONS HAVE CLOSED **