When:
August 7, 2019 @ 6:00 pm – 8:30 pm
2019-08-07T18:00:00+08:00
2019-08-07T20:30:00+08:00
Where:
Team Digital
5 Coolgardie Terrace
Perth WA 6000
Contact:
Jenny Hamilton
(08) 9328 3377
The Lighting Essentials workshop is on Wednesday 7th August from 6:00pm to 8:30pm.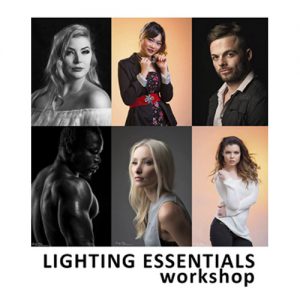 Would you like to get your head around studio lighting? Do you want to learn how to light for beautiful portraits, dramatic portraits, shape light, control its intensity and direction?
Join Seng Mah from Venture Photography Workshops for an evening dedicated to the essentials of studio lighting, using various brands of state-of-the-art lighting kits.
The key to successful studio lighting is understanding the effect that light has in shaping form and creating the mood. Discover what works and what you need to avoid when shooting in a studio.
Bring your camera and portrait length lens (50mm – 200mm) as you will have the opportunity to shoot to add to your portfolio. We will also have one of Team Digital's trained lighting specialists to will show you how to set up and work the lights.
Find out all the exciting features Studio Lighting has to offer, and join us for a fun and informative evening!
Please note that you're able to attend for free if you recently purchased a studio lighting head/kit from our store.
** REGISTRATIONS HAVE CLOSED **