When:
March 28, 2020 @ 9:00 am – 5:00 pm
2020-03-28T09:00:00+08:00
2020-03-28T17:00:00+08:00
Where:
Team Digital
5 Coolgardie Terrace
Perth WA 6000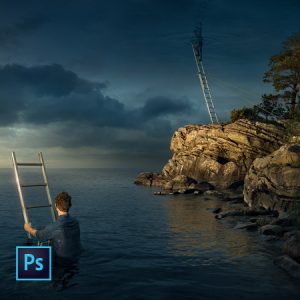 This course runs from 9:00am to 5:00pm on Saturday 28th & Sunday 29th March 2020.
This is a follow-on from the "Photoshop for Photographers – Fundamentals" short course. Participants will further develop their Photoshop skills & knowledge and practice its application to enhance and retouch photographs.
Content will include; using Adjustment layers & Blending modes, creating composites, automating with Actions, Droplets, & the Batch and Image Processor commands; use Content Aware Scale & Fill; simulate a shallow Depth of Field with Lens Blur, focus stack to expand the Depth of Field, stitch images for panoramas, utilise masks to build a Photo Montage e.g. replace a sky, construct a Picture Package with Smart Objects, utilise Layer blend modes to add depth & complexity into artistic images, employ a range of sharpening techniques, retouch with perspective using Vanishing Point, and create a photographer's comp card.
Adobe® Photoshop CC will be used in class. It is much less applicable to earlier versions of the software.
We provide unlimited access to tea, coffee, water, biscuits & lollies throughout the course, however lunch is not provided. While there are a couple of places near to purchase lunch from, not many trade on Sundays, so we recommend bringing something with you.
** REGISTRATIONS HAVE CLOSED **