When:
November 12, 2018 @ 9:00 am – 5:00 pm
Session 1: 12 November, 2018
Session 2: 13 November, 2018

2018-11-12T09:00:00+08:00
2018-11-12T17:00:00+08:00
Where:
Team Digital
268 Lord St
Perth WA 6000
Australia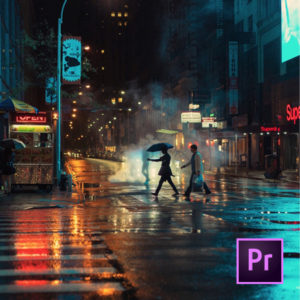 This course runs from 9:00am to 5:00pm on Monday 12th & Tuesday 13th November.
This is the first course in our Video Post-Production series.
It provides instruction on how to create professional videos.
Designed for Video creators and producers; creating a documentary, editing a commercial or pumping out video bytes for their Social Media channels.
Upon completion of this 2-day course, students will be able to:
customise the interface to suit different tasks and projects
set up a project – import and organise media
perform editing essentials – including working with the timeline, clips & markers; adding transitions; trimming & nesting clips; and putting motion in clips.
edit and mix basic audio soundtracks and narration/voice-overs
correct colour
add video special effects
work with multiple layers
create titles
manage simple video projects
output to a range of different industry standard file formats.
Adobe® Premiere Pro CC 2018 will be used in class. It is much less applicable to earlier versions of the software.
TERM 4, 2018:
Click here to download the Registration Form for Term 4 Essentials courses.
Return your completed form to training@teamdigital.com.au to enrol in this course.