When:
November 24, 2018 @ 10:30 am – 12:00 pm
2018-11-24T10:30:00+08:00
2018-11-24T12:00:00+08:00
Where:
Team Digital
268 Lord St
Perth WA 6000
Australia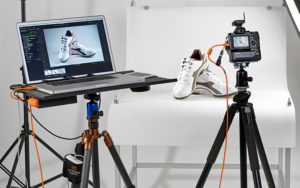 This course runs from 10:30am to 12:00pm on Saturday 24th November.
In this 90-min seminar we'll introduce you to all there is to know about shooting tethered…
Tethered shooting is a photography technique that allows you to connect your camera to a computer &/or tablet and view your digital images on the device seconds after it is captured. This is handy when shooting a range of different genres of photography – from Still Life to Portraits. It can give you a better insight into what you are shooting, or provide your model a more descriptive idea of what the camera sees, and therefore helps you communicate exactly what you want from them. 
Additionally, it can save you loads of time in post-shoot down-loading and processing.
Course Content:
Traditional tethered vs wireless tethering
What equipment is available?
Tethertools and Camranger
How to setup and use that equipment
Watched/hot folders in Bridge
Applying image styles through Lightroom
and lots more
Plus we'll have special deals on all the hardware we go through at the seminar.
** REGISTRATIONS HAVE CLOSED **
This session is fully booked.