Packed with performance, the all new Nanlux Dyno Series 650C RGBWW LED softlights bring you the ultimate blend of output and control.
Powerful and soft, with an ultra-wide beam angle, the super strong Dyno Series 1200C and the compact 650C are quite simple, some of the brightest LED softlights available.
Developed specifically for movie, TV, broadcast and media applications, these latest additions to the NANLUX range of professional LED solutions provide you with complete control and exceptional levels of consistent, quality light.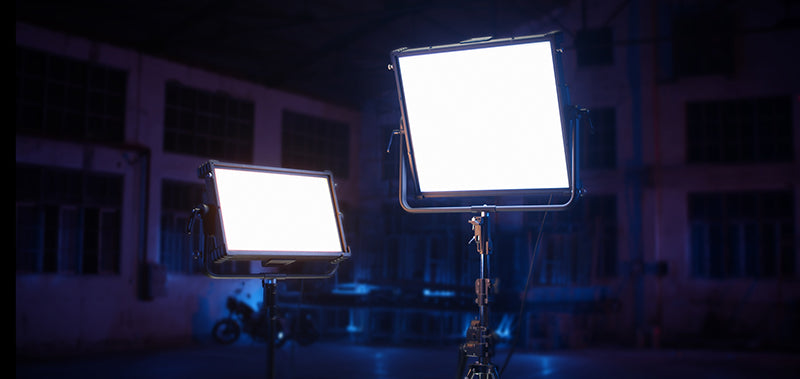 CLASS LEADING PERFORMANCE
Fully tuneable between 2700K and 20000K (2649lux/5596lux@3m 5600K)
the Dyno Series offers the highest output*
and widest colour temperature** of any comparable LED softlight currently available.
* Dyno 650C compared with currently available, standard 2×1 LED paneLs, with a beam angle of 1600 or above.
* Dyno 1 200C compared with currently available, standard LED panels, with a beam angle of 1 60°or above and total output of 1200W.
*Dyno Series compared with currently available, standard ROB LED panel (not included the LED spot Light)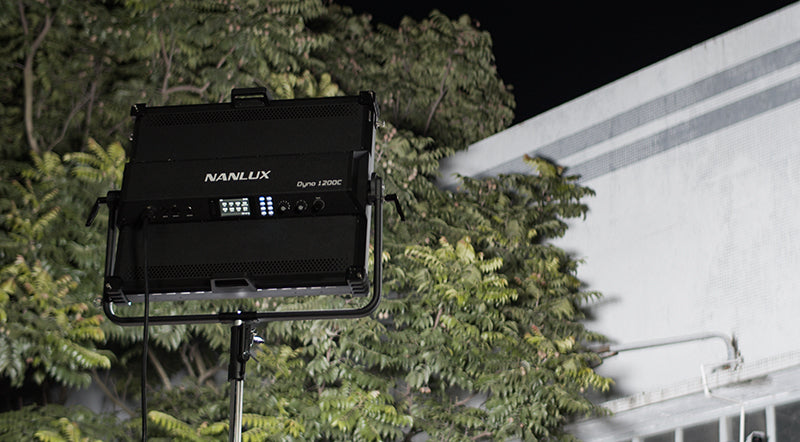 Powerful Output
2649Iux  
Dyno 650C 
3 meter with Standard Diffuser
5596K
Dyno 1200C
3 meter with Standard Diffuser
5600K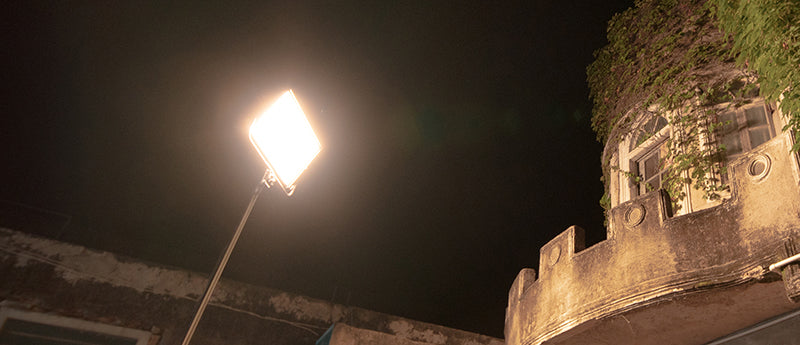 INCREDIBLE ACCURACY
Using state of the art software and hardware, the Dyno Series provides precise colour and flicker-free, stable output.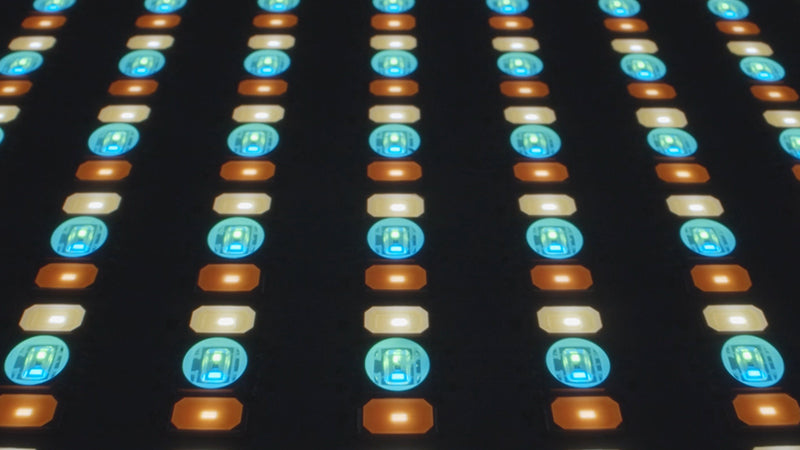 WIDE CCT · PRECISION CONTROL
The Dyno series provides a correlated colour temperature range between 2700K and 20000K. Precision control over green/magenta to achieve accurate adjustment of the Duv. allows for detailed colour accuracy, allowing the user to perfectly match practical and other light sources.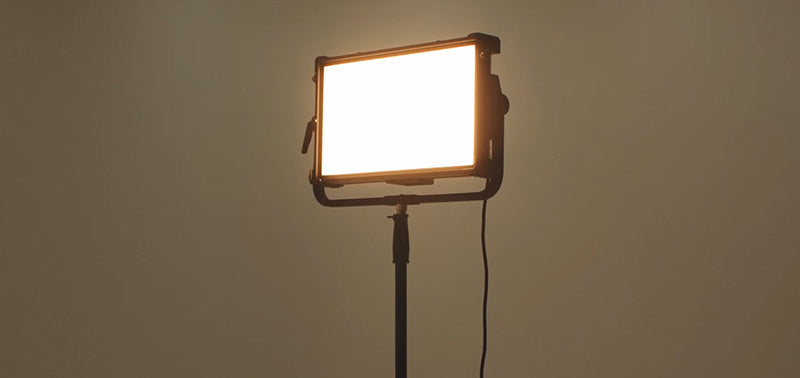 MULTIPLE COLOUR MODES
The Dyno Series has a choice of four colour modes: HSI, RGBW, Gel and XY.
Unleash your creativity with precision mixing of hue, saturation and intensity, plus individual RGBW control over red, green, blue and white. Selection is simple using the built-in LED screen for reference.

ON-BOARD EFFECTS
Choose from 15 pre-programmed practical effects, all fully customizable and featuring a convenient 'save and playback' function.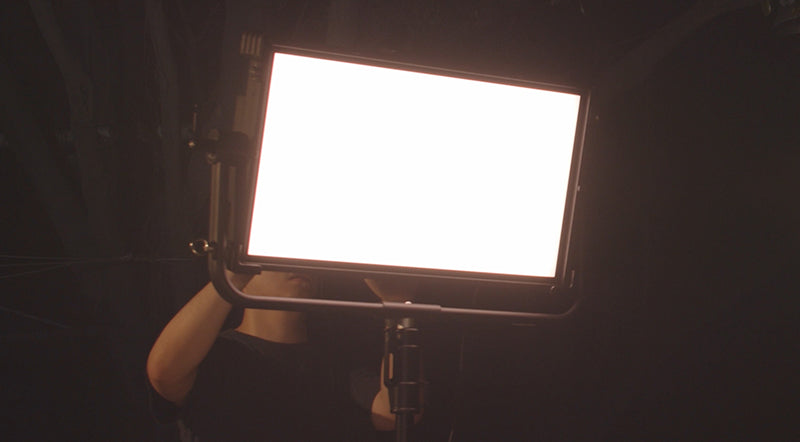 PRECISION DIMMING
Both the Dyno 650C and 1200C are fully dimmable from 0-100% in ultra-precise
intervals of just 0.1%. (between 1% and 100%)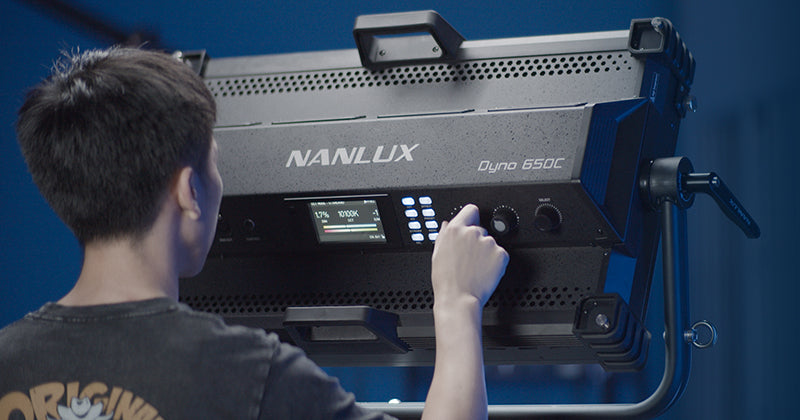 INTUITIVE MENUS
The Dyno series introduces a new menu system featuring a large 4.3 inch LCD display, 8 shortcut keys, 3 control knobs and a user-friendly interface.
With fewer pages and plenty of room to view, settings are easily accessed, in less clicks.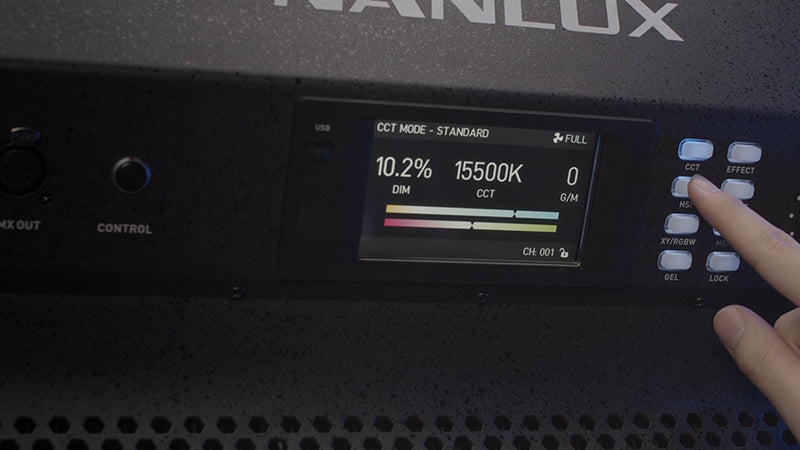 PRESETS – CREATIVITY AT YOUR FINGERTIPS
Save time during setup with the Dyno Series' custom preset library.
Save, store and instantly recall your favourite and commonly used settings – all at the push of a button.
For added convenience, the onboard USB port allows you to import or export your presets (via thumb drive, available separately),
the ideal solution when setting up a large array of Dyno panels.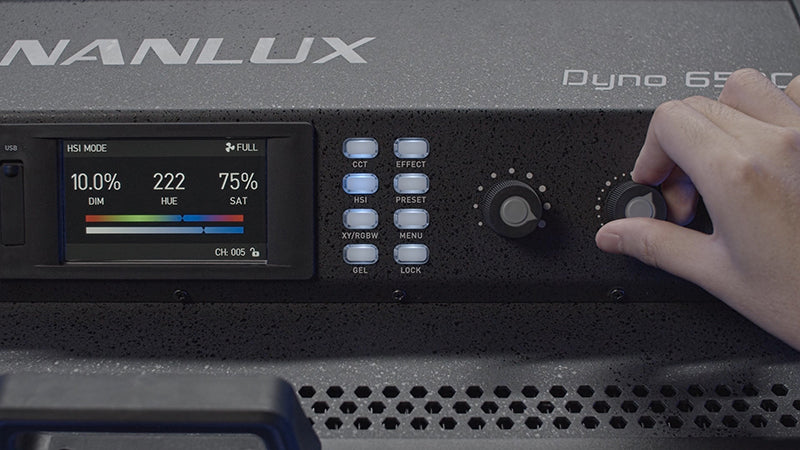 MULTIPLE CONTROL OPTIONS
Compatibility with wireless protocols plus wired control connectivity brings further flexibility when used as individual units or as part of a linked installation.
Dyno Series supports On-board, 5-pin DMX and optional wired NANLINK controller. Wireless control options are available via built in Bluetooth, 2.4Ghz WiFi or Lumenradio TimoTwo.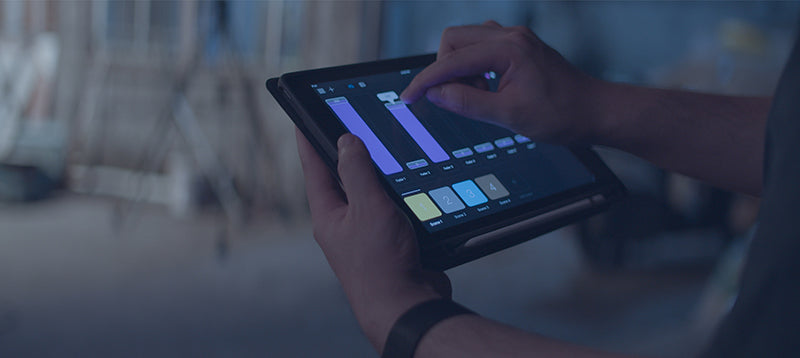 ENGINEERED TO LAST
With a low profile, robust metal housing and reinforced edges, the Dyno Series both looks good and is built to last.
Extensive testing and meticulous evaluation in 'real world situations' has proven the Dyno Series' ability to withstand with even the most demanding use.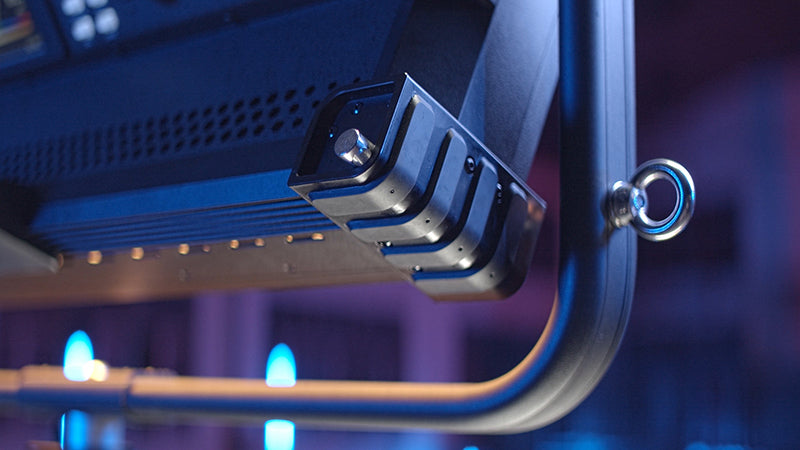 ACCESSORIES
The Dyno Series is compatible with a selection of bespoke light shaping accessories designed to extend the creative capabilities of the system, including: octagonal and rectangular softboxes, eggcrate, barndoors.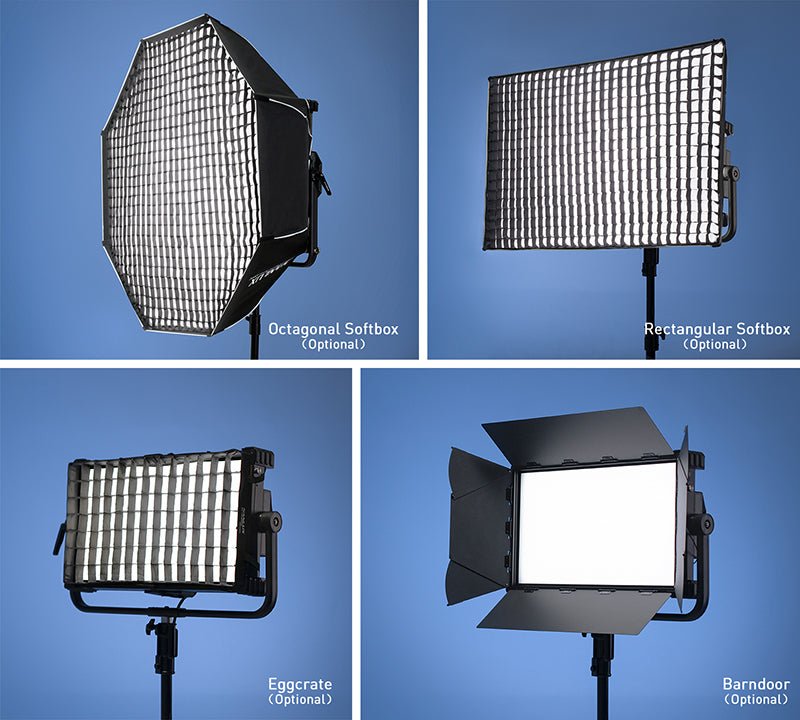 Dyno Flight Case
All Dyno fixtures are supplied in our custom built flight cases for safe,
secure transportation and storage.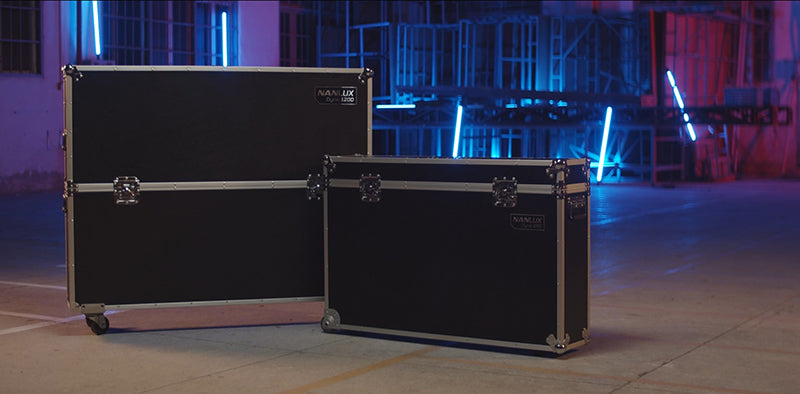 Specifications: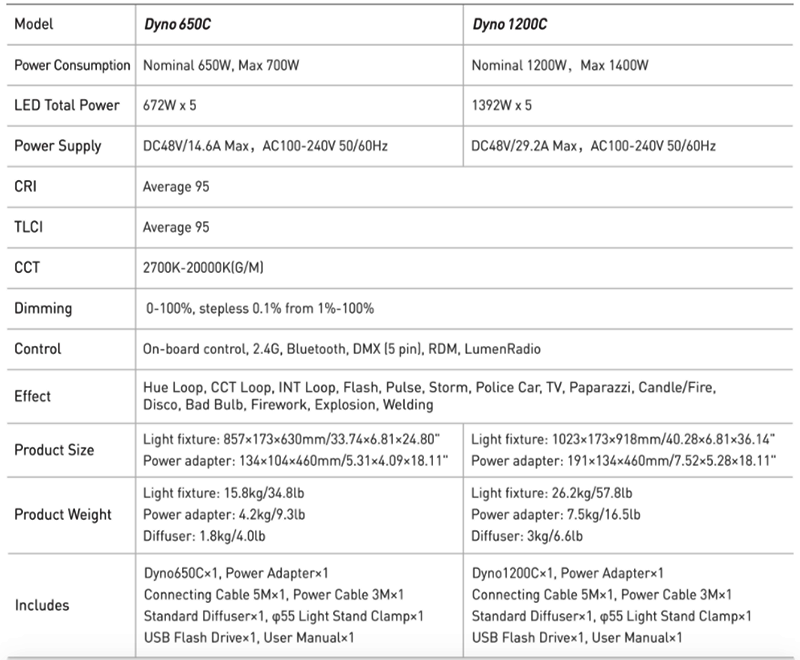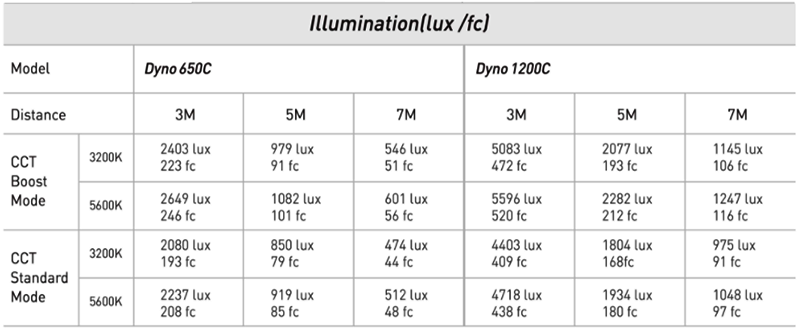 Package Contents: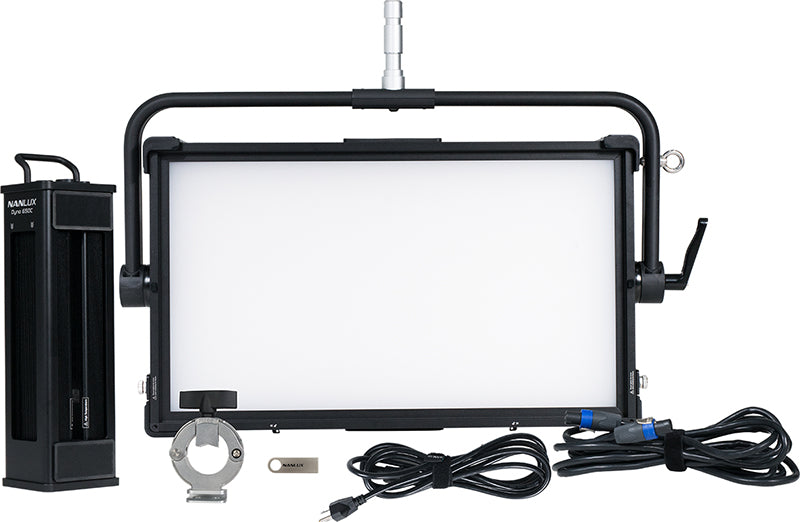 1x Dyno 650C
1x Power Adapter
1x Connecting Cable 5m
1x Power Cable 3m
1x Standard Diffuser
1x φ55 Light Stand Clamp
1x USB Flash Drive
1x User Manual