The First C-Stand with a sliding leg AND a quick fold mechanism
The Kupo CL-40MK 40″ Silver C-Stand with sliding leg & quick release, including grip and 40″ arm is a steel lighting support with 2 risers and 3 sections that extends to a maximum height of 313 cm.
Also included in the kit is one Grip Arm and one 2.5″ Grip Head, either black or silver as determined by the kit ordered.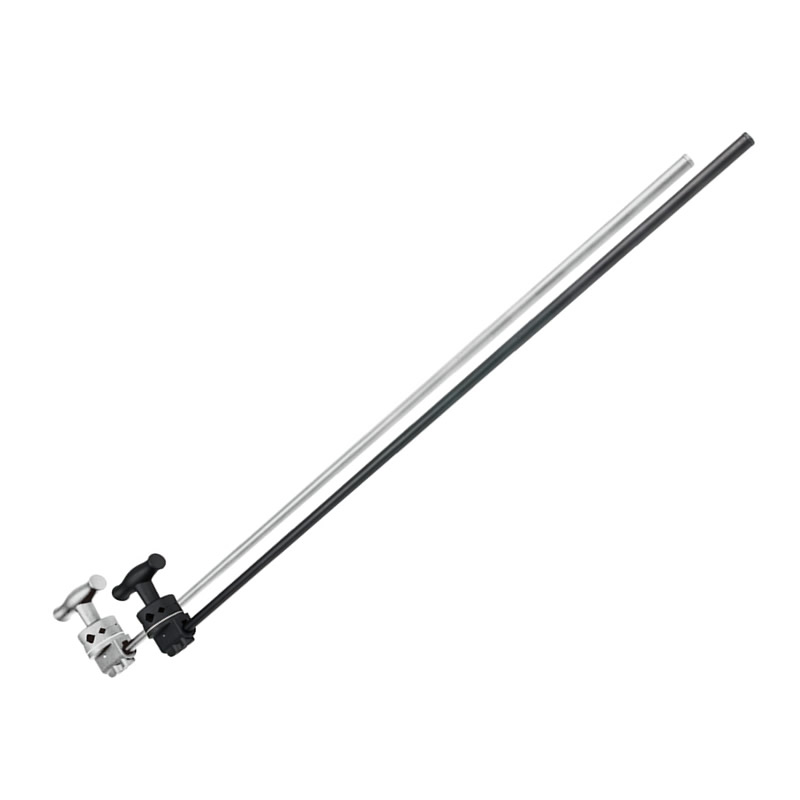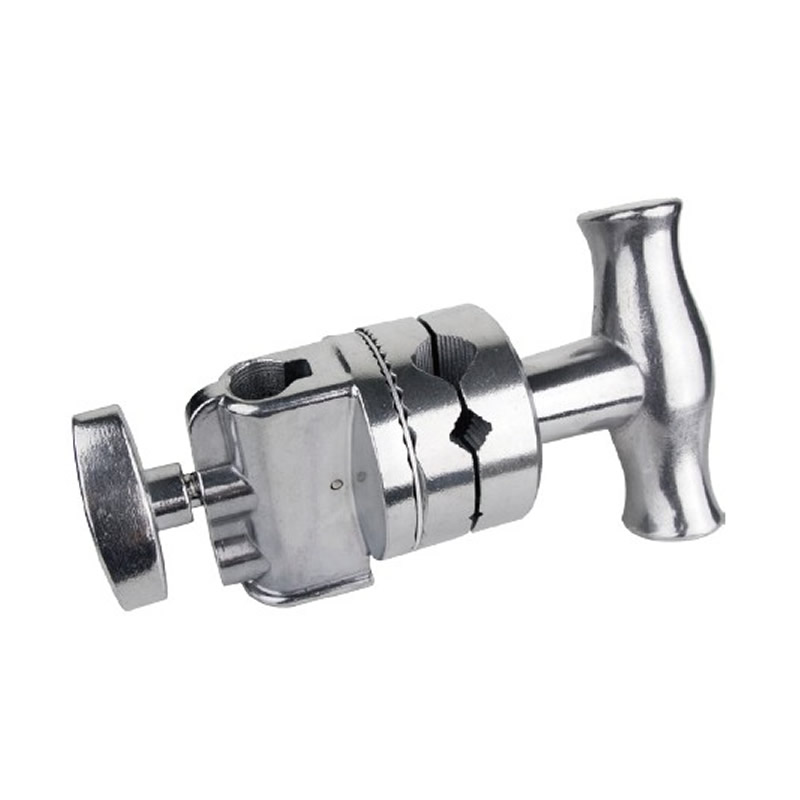 The KPKCP240 40″ Extension Grip Arm with Baby Hex Pin features the arm terminated with a hex baby pin which is suitable for mounting a lighting fixture or anything with baby receiver.
The KPKCP200 2-1/2″ Grip Head With Big Handle has four(4) "V"-shaped jaws, an ergonomic oversized "T"-shaped handle with dedicated roller bearings for maximum torque, and a non-slip aluminum friction disc. This durable grip head is constructed of aluminum and steel with a chrome plated finish.
Century Stands or "C" Stands, are the most common type of grip equipment used by the filmmaking industry due to their strength and versatility. The Kupo CL-40MK 40″ Silver C-stand can be used to mount your lighting equipment in conjunction with a whole variety of light shaping tools and accessories. This Kupo CL master C-stand features a mechanical design that allows you to utilise a quick release set-up and also allows you to slide the top leg when on uneven surfaces, making this one versatile and convenient C-Stand for on location or in-studio.
There are up to 26 variations in Kupo's range of C-Stands with varying colours, bases and sizes available.
Specifications (C-Stand)
Risers: 2
Sections: 3
Fixed Stand Adapter: 5/8 in (16 mm)
Closed Length: 132.5cm
Maximum Height: 313 cm
Footprint Diameter: 95cm
Weight: 9.1 kg
Maximum Load: 10 kg
Chrome plated steel for silver unit.