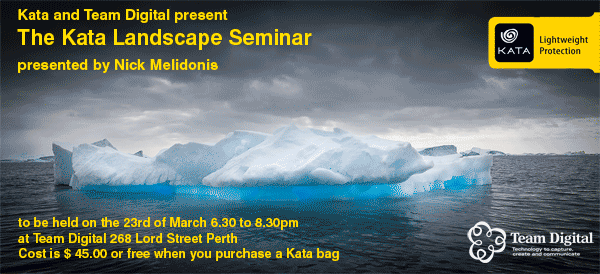 €œIf I feel something strongly, I would make a photograph equivalent of what I saw and felt.
When I'm ready to make a photograph , I see in my mind's eye something that is not literally there in the true meaning of the word. I'm interested in expressing something which is built up from within rather than extracted from without. €
The great landscape photographer, Ansell Adams wrote those words many years ago and they still hold true today. Nick will outline his approach to seeing and creating powerful landscapes from both the aspects of capture and interpretation of the image.
Error: Contact form not found.