The invite said "come and see the Future of Medium format backs" and after seeing and using the new Phase One IQ Digital back, we couldn't agree more :
Our thanks go to Jakub (Mr Phase One in Australia), Simon (Illustrations), Emily (Viviens models), Brent (you all know who he is) and of cause all those who attended on the night.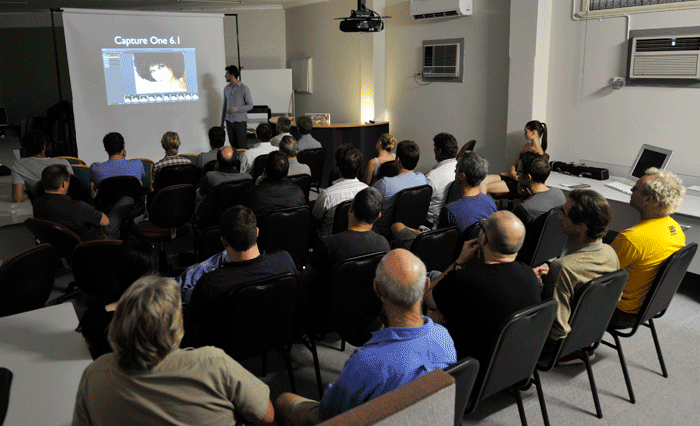 What we learned was that Phase One has taken the next step. Not only have they developed a class leading system, but they now have class leading functionality within that system. The new back is so simple to use and navigate due to the €œiPhone quality € screen. Couple that with the added functionality of Capture One 6.1 software and we have an absolute winner.
We were lucky enough to have a pre-production IQ180 back coupled to a Phase One DF body with LS 80mmm for the night. We shot some still life images, which are simply stunning. We also took a series of shots of our lovely model Emily on the night and these were equally as impressive. If you want to the see the raw files for yourself then pop into Team Digital, we would love to show them to you.
We were also introduced to a new feature in Capture One, "Capture Pilot" What this piece of software does, is allow images to be sent to an iPad or iPhone from Capture One, so you can view and enlarge them without interrupting the shoot or the computer operator. Someone then suggested we see how many iPads and iPhones we could link up at the same time. We got up to seven before a few problems emerged.
During the course of the night we also mentioned that with Jakubs help, we would be developing a CaptureOne training program. If you are interested in receiving details when this is up and running, then please email jenny@teamdigital.com.au She will send through the details.
Whilst 80 Megapixels might not be for everyone, the quality that these backs produce is stunning , even from the 40 Megapixel. If you want the best image quality available, then you must take a look at the Phase One complete system.
Thanks again to all the people who helped make the Phase One IQ launch such a great night.