When shooting both video and still images there has always been an issue as far as the compromise that one has to make when choosing the head to go on your tripod. We have had to make the choice of a video head which was great for our pans etc but unusable for our vertical shooting when taking still images or a stills head which made our videos very jerky as we panned.
That was until now.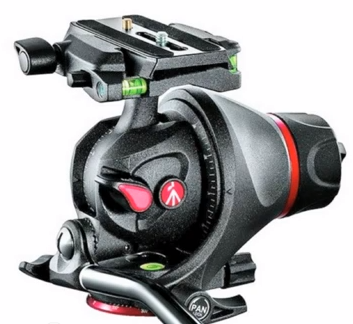 Manfrotto have released a new Photo-Movie head designed as a solution for those shooting both video and still images on the go.
The Manfroto MH055M8-Q5 is a Magnesium tripod head that weighs 1.3kg. It is very strong yet light in weight. Its operation changes via Photo and Video switching modes.
Photo Mode enables traditional ball head maneuverability including vertical format. Equipped with fluid cartridges and an adjustable counter balance control, the tripod head provides precise, smooth, and controlled movement.
When switching to video Mode the head limits movement to only pan and tilt again utilizing the fluid cartridges offering smooth movement with friction control. For a limited time priced at only $ 360

front tilt -90 ° / +90 °
head bowl 60mm
lateral tilt +90 ° / -20 ° tilt range
load capacity 7 kg
material magnesium
pan drag continuously adjustable from 0 to max level
panoramic rotation 360 degrees
spring loaded counter balance proportional / free / off
tilt drag continuously adjustable from 0 to max level
weight 1280 g
working height 135.0 mm
For anyone using a tripod, particularly for either video or panoramic shooting, the biggest issue is getting the tripod perfectly level so that the horizon doesn't go up or down hill.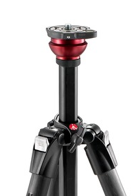 In the video world levelling bowls have been used at the high end of the market but Manfrotto have just put themselves firmly into the market with a product that is more affordable and more versatile.
The Manfrotto 755XB and the 755CX3 are 2 new tripods that employ a 50mm levelling bowl so as the allow a good degree of levelling movement even if the legs are not perfectly level. This movement is +/_ 15 Degrees.
Tripod kit 755CX3 + MH055M8-Q5 Manfrotto $ 799.00 inc gst for a limited time