Have you had canvases that haven't printed to the size you expected?
Since Canvas is generally thicker than the media type being selected in the print driver, the actual image can print smaller than its Photoshop dimensions. This really shows up when you are trying to get an exact image edge on a canvas to put it onto a pre-cut stretcher frame.
Whilst its not an exact science €"there can be other variables like brand of canvas, humidity, media selection, etc. €"this solution will help.
• In the Epson print driver, choose "Paper configuration"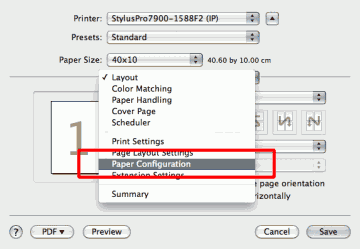 • In the "Paper Configuration" section, locate the "Paper Feed Adjustment" and drag the slider to the right.
There are too many variables to give hard and fast figures, but the compensation required will usually be around + 35 but it it can be as high as +55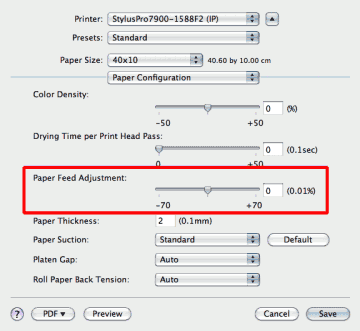 Enjoy 🙂