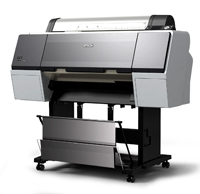 Team Digital have a Super Special on the Epson Pro 7900. One only.
Cost is $ 6495.00 which is hardly a super special, but when we are also giving you a full set of 350ml cartridges as well valued at $ 2500.00. Now that's a Super Special.
This also included delivery and installation anywhere in the metro area. Its complete with Teams Epson Plus support program.
Get in early and save on this great opportunity.
Eprint