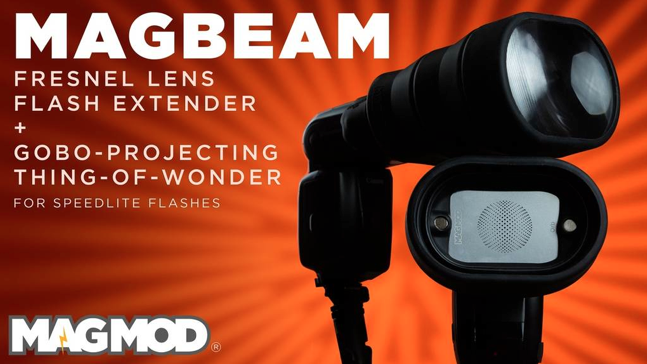 The Magmod MagBeam is a revolutionary new fresnel-lens modifier that gives you concentrated brighter light, a killer beam pattern, and projection masks (gobos/cookies) that turn your flash into a pattern-projecting-thing-of-wonder. The MagBeam brings you ninja-style light shaping in a fast, easy, and simple package.
It comes with a Telephoto lens for a laser-like precision beam with 2 to 3 effective extra stops of useable light.
Add a Wide Angle Lens and custom MagMasks to project patterns, shapes, and awesomeness–anywhere you want.

Want to see it in action let us know and we'll let you know as soon as stock arrives.