Team Digital have been selling and recommending Jinbei lights for some time now & we've recently set up the Jinbei Service Centre at 5 Coolgardie Tce, Perth. We can upgrade firmware for all Jinbei units purchased in Australia as well as provide loan heads and triggers. We also keep a number of spare parts, so downtime is now a thing of the past with these new support plans for our Jinbei clients.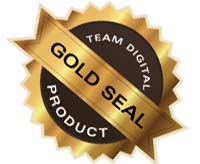 Jinbei is one of Team Digital's Gold Seal Products, which simply means the backup & service you receive when you purchase a Jinbei is second-to-none.
We offer an introductory studio workshop with any Jinbei light purchased through Team Digital. There's also a Jinbei hire unit you can use as an extra light for a big job, or try out some new shapers from our rental collection.
The Jinbei lights pack a lot of punch feature-wise and present great value when compared to other brands on the market. Meet the range of Jinbei Portable Lighting.
Mars 3
Jinbei Mars 3 is the super portable camera flash system with HSS, TTL, and Canon RT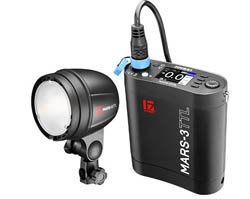 control. Incredibly light with a total weight of only 1700 grams including the battery and head.  Recycle time of 0.3 – 1.3 seconds for fast shooting, 250 Watt output is only 1 stop less than an HD610; freeze mode goes to 1/19000th of a second, and a frame rate offering up to 20 Frames per second; includes a 10 watt LED modelling lamp; TTL compatible with Canon, Nikon, Sony and Fuji, the Mars 3 offers industry-best features and far out-performs a speedlight in both power output and light quality.
HD400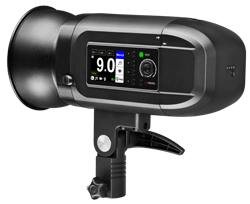 The HD400 provides a lightweight and portable flash with enough power for portraiture in any location and is FULLY FEATURED, not a cut-down model. Including a Proportional LED modelling lamp, super fast shooting with 1 second recycle time and super accurate colour. Use as a single light, or combine with the Jinbei Mars3, the HD610, and the MSN TTL lights to make your own ideal flash kit, and use one trigger system to control them all.
HD601
The HD601 is the new industry standard in battery powered flash. The HD601 is the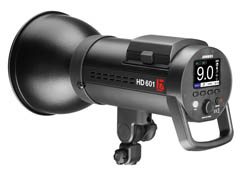 successor to the best selling HD600v. The HD601 adds all the latest generation technology from the HD610 to make this a killer light. This high powered battery flash provides High-Speed Sync for Canon, Sony, and Nikon and Fuji. The new Jinbei HD-601 portable studio head incorporates a large-capacity battery offering more than 500 full power total flashes from a single battery, with an amazingly low weight of just 2.5kg for ease of shooting on the move.
HD610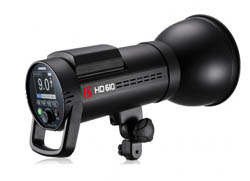 Imagine a completely cordless studio flash that can be used anywhere, with Manual, TTL, and HSS, that will run all day on one battery charge.  Jinbei HD610 TTL is the new king of portable battery lighting. Jinbei has now made portable photography with a full powered flash at 1/3 the cost of some other products.