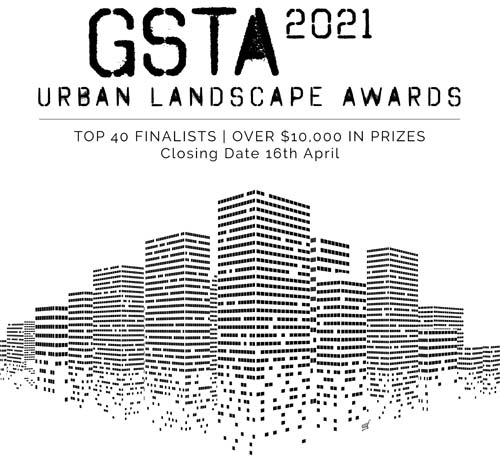 This GSTA Urban Landscape Awards Prize Pool is as big as ever tipping over the $10,000 worth of prizes.
We have been so pleased with the support from our sponsors of the GSTA Urban Landscape Awards 2021. We welcome back some long term supporter and welcome some new ones.
First Prize
Phase One is back again this year with an incredible prize, You can spend some quality time with the amazing Phase One IQ4 150MP (thats right 150 Megapixel) kit for one week, This is the most advanced camera system on the market that produces simply beautiful huge files.

Conditions apply

This prize is valued at over $4400
This year we have a major new prize, an all-expenses-paid exhibition in the Bunker Gallery proudly brought supported by Ilford. Includes all printing, catering and the Bunker Gallery for 4 Weeks.

Conditions apply

This prize is valued at over $800
If that not enough then we have a professional Eizo editing monitor. Your images will never look better or print better. Just what you need to prepare your Phase One images for your exhibition.
The Eizo CS2420 is great 24″ Pro Editing monitor.
This prize is valued at over $1395
Second Prize
We love this printer and you will too. The amazingly compact Epson P906 A2 printer. Which produces simply beautiful prints up to A2.
This prize also includes Team Digital Print Workshop, everything you could want to know about printing on your much loved Epson Printer
This prize is valued at over $2195
| | |
| --- | --- |
| Third Prize | |
| Sigma is the last word when it comes to optics, They produce some of the best lenses available on today's market. For this prize, Sigma has come up with a $1000 voucher to be spent on any lens you want in the extensive Sigma lens lineup. | This prize is valued at over $1000 |
| Colour Management is super important when producing the best images you can. That why we welcome Datacolor to this year's awards. Datacolor is supplying Spyder Pro X monitor calibrator. | This prize is valued at over $300 |
Special Category: One Person Winner
Kase Filters
One of the most advanced filter manufacture in the world. We welcome Kase to this years awards. Kase are supplying a Kase K100 Wolverine Slim Pro 1.1mm Kit Entry Level (CPL, S-GND0.9 & ND64 100×150) or the amazing Kase 77mm or 82mm Wolverine Magnetic Professional ND Kit (CPL, ND8, ND64 & ND1000)
This prize is valued at over $799
Leofoto produces a range of  tripod and heads that are beautifully engineered. This year we welcome Leofoto as a sponsor. The Leofoto Poseidon is truly the go anyway tripod water and sand proof and corrosion-resistant. This is the perfect landscape photographers tripod.
This prize is valued at over $650
| | |
| --- | --- |
| Peoples Choice | |
| People choice which you vote on over the course of the exhibition, the most popular image from the awards exhibition will receive a voucher for a big gloss Chromaluxe Print 24 x 36" 61x91cm. Thanks to the crew at Chromaluxe | This prize is valued at over $425 |
While not on the prize list we would like to thank Canson Infinity for supplying the beautiful Platine media which the Awards have printed on since the beginning.
Once again we would like to thank all our sponsors for making this year's awards possible. Now, all we have to do is find some winners that's up to you.
Want more information we thought you might.