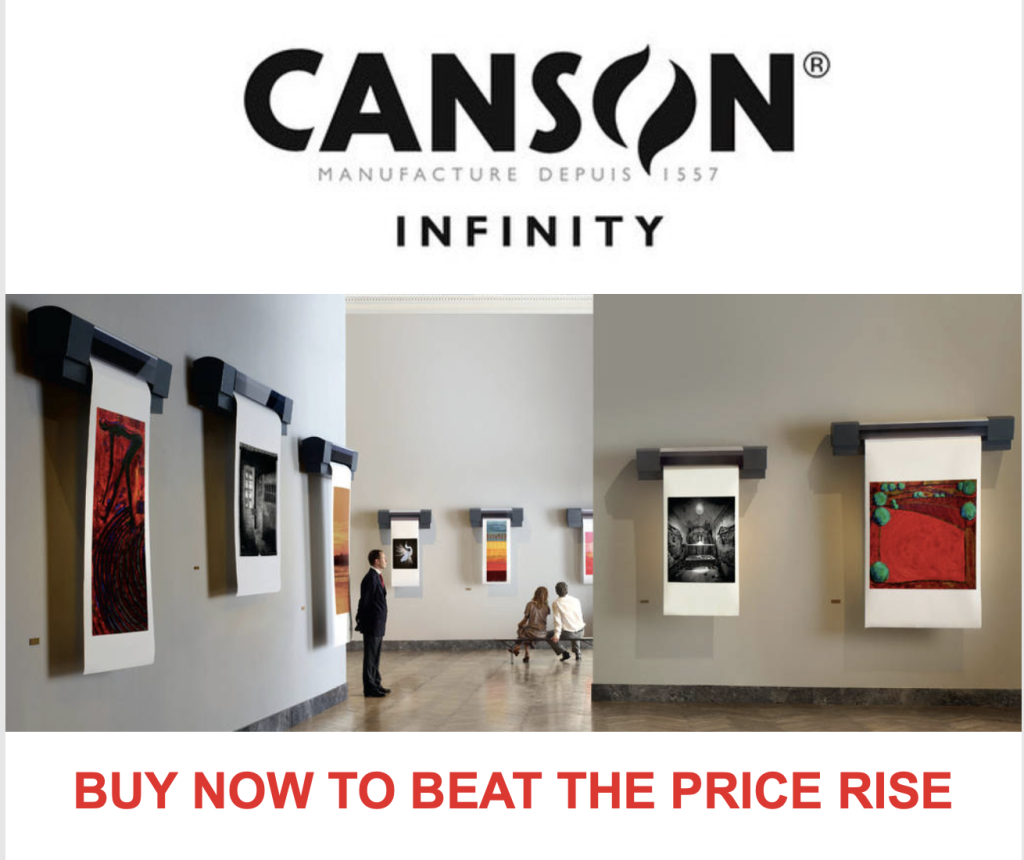 With 2021 winding up, I wanted to reach out and thank you for your continued support of the Canson Infinity Inkjet range of products.
In 2021 Canson Infinity launched 5 new papers and even though receiving stock has been difficult they have been well received and are mostly in stock now.
Please call into Team Digital's Fine Art Emporium and check out the new range of beautiful papers
Canson Infinity Arches® 88 310gsm
Canson Infinity Arches® BFK Rives White 310gsm
Canson Infinity Arches® BFK Rives Pure White 310gsm
Canson Infinity Arches® Aquarelle 310gsm
Canson Infinity Baryta Photographique II Matt 310gsm
Some much loved papers have reached end of life, most have just been replaced by new better version of themselves in the new range
EOL Canson Infinity PrintMaking Rag 310gsm
EOL Canson Infinity Velin Rag 250 & 315gsm
EOL Canson Infinity Aquarelle 310gsm (240gsm will continue)
Now for the not so good new. As of the 10th Jan we will see a small price rise in the Canson infinity papers. The Canson wholesaler has told us due to the cost of freight and the scarcity of raw materials it been necessary to pass on this small price rise. If you want to beat the price rise Team Digital has plenty of stock at 2021 pricing.