When:
June 21, 2017 – June 23, 2017
all-day
2017-06-21T00:00:00+08:00
2017-06-24T00:00:00+08:00
Where:
Team Digital
268 Lord St
Perth WA 6000
Australia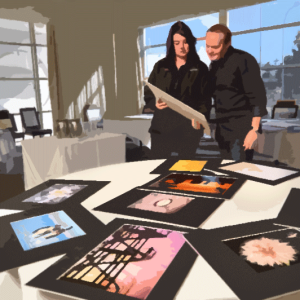 Overview
An intensive Intro to Judging course for photographers – combining structured lecture sessions, a group project and directed outside-of-class-hours research. Additionally, there will be an optional online judging project after course completion for practice.
Workshop Content
    What Judges look for
    Developing your visual literacy
    Competition/Exhibition systems
    Know your biases
    Evaluating against absolute standards
    Quality benchmarks
    Doing a skills audit
    Expressions of creativity
    Communication strategies for Judges
Duration
Each course is approx 9 hrs of in-class instruction (3 sessions of 3-hours each) plus a shared homework project with 2 or 3 other attendees.
There is a limit of 12 per class, so get your enrolments in quickly.
The WAPF-WAPJA are running judging workshop #15 on June 21-23 at Team Digital, delivered by Brent Acie. The course is a 3-day (3 x 3-hours) workshop open to anyone, but the timing [see below] is structured to accommodate regional club members, who will be given place preferences. The price is $100 for WAPF club members and eligible members can request a subsidy from their club and from WAPF. Full non-member price is $150.
Please note that the course will only proceed if enrolments exceed 6.
See the WAPJA web site for details of the course: https://wapja.com.au/index.php/workshops-you-be-the-judge/events-and-training.
Additionally, regional club members can take advantage of the Lotteries West subsidy to attend WAPF Printwest and WACC 100th anniversary celebrations  on June 23-25.
Class Times
Wednesday 21 June, 5-8pm – to start late enough to allow regional members travelling time to get to Perth
Thursday 22 June, 1-4pm. Additionally participants may choose to allocate time in the morning to researching their Light and Lighting project at the State Library of Western Australia in Francis st Northbridge.
Friday 23, 9am-noon – to finish early enough to allow participants time to make themselves beautiful for the evening's WACC Centennial events.
Registration forms are not yet open, but you can reserve a place by contacting Colin White at WAPJA  (president@wapja.com.au) or Brent Acie (ace.brent@gmail.com)