Second Hand Equipment
This is now the place where you can get up-to-date information on Team Digital's range of Second Hand equipment :
Some of the equipment listed may not be available for immediate release, as it may still be within the 14-day retention period specified under the terms of our Second Hand Dealers License. In the event that the item you require is not immediately available, you can avoid disappointment by securing it with a 20% deposit.
For any information on any of the items listed contact Ben on ben@teamdigital.com.au
Monitors & Display devices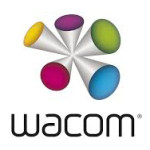 Wacom Cintiq 12WX in good condition $250

SOLD
Cameras & Lenses

Carl Zeiss 28mm F2 Nikon Mount – still in box great condition $920

Canon 50D body only with under 2K frames $300

Reduced

Canon 70-300 IS $325
Canon 5DS body still in box new condition $3500 Reduced to $3000
Canon 1DS MKIII Body only in good condition $1650

Nikon D3X Body – ex demo unit (shutter count 24708) $2900
Nikon MB-D11 Multi Power Battery Pack – to suit D7000 $250
Nikon D4 still in box only 40K frames $3600
Nikon 60mm F2.8 Micro $300 Sold
Nikon 12-24mm F4.0 good condition  $490
Nikon 10.5mm F2.8 $420
Nikon D300 body only $300
Nikon 500mm F4ED in box great condition $4300
Nikon 180mm F2.8 ED AF good condition $790
Nikon 60mm F2.8 Micro good condition $300 Sold
Medium Format
Pentax 645Z lenses and Accessories click here for more details. 
Epson Pro 9900 in good condition with lot of ink all with good dating. Selling on behalf of a client.
Only $3000 talk to Ben for full details.
Studio & Portable Lighting

Elinchrom

Freestyle Ranger

portable kit still in good condition $990
Bowen Quadmatic 3K pack $350
Other items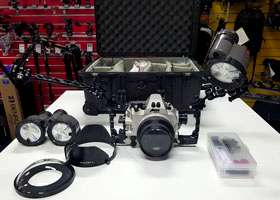 We also have a Nikon Underwater Housing kit