Second Hand Equipment
This is now the place where you can get up-to-date information on Team Digital's range of Second Hand equipment.
Some of the equipment listed may not be available for immediate release, as it may still be within the 14-day retention period specified under the terms of our Second Hand Dealers License. In the event that the item you require is not immediately available, you can avoid disappointment by securing it with a 20% deposit.
For any information on any of the items listed contact Ben on ben@teamdigital.com.au
Printers
Epson SureColor T5200 – 36″ Tech/CAD Printer complete with stand and ink. 
Only $3000 Ph Ben for details 
For full product details click here 
Cameras & Lenses

Canon EF 70-200mm F4.0 $450

SOLD

Canon 1.4x Teleconverter Series II in great condition $260
Canon 5D MkII body in good condition $990
Ex Demo Canon 24-105 F4 L in great condition $600
Nikon 70-210mm F/4-5.6 $275
Nikon 10.5mm f/2.8 DX Fisheye like new in box $440
Nikon D3X body – ex demo unit with Shutter count 24,708 – $2625
Nikon 300mm ED IF F/4.0 – $1000 

Reduced to $850



Nikon MB-D11 Multi Power Battery Pack – to suit D7000 – $250
Nikon MB-D14 Multi power battery pack – $100
Ex Demo Nikon 24-120mm F4 ED in great condition $850 Sold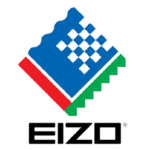 Eizo CG210 + Eizo calibration device + Eizo hood (approx 11,000 hrs runtime) – $500

Manfrotto 190 Pro B including Manfrotto carry bag – $150
Leitz Mini tripod Complete – $65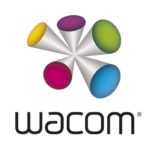 Wacom Intuos Pro (Medium) $315
Studio & Portable Lighting

Ex Bowens Display Accessories; all still in original boxes:
Bowens Grid Diffuser for Softlite $205
Bowens White Beauty Dish 21 inch $199


Elinchrom D-lite RX4 kit $700 Sold
Elinchrom Scanlite 1000 Watt $250
Ex Demo Elinchrom ELC 500 head $750

Sold
Other items
Lowepro Drone guard kit $100
Cavision VMF-11X – $125
Polaris Dual 5 flash meter – $250
Kenko Extension tubes for Nikon (set of 2) – $75
Hoya 82MM CIRC-PL – $125
Green.L ND2-400 variable – $100
MGE Ellipse Max 1500 USBS DIN UPS batteries – $100
Micnova MQVTC – $100