Second Hand Equipment
This is now the place where you can get up-to-date information on Team Digital's range of Second Hand equipment.
Some of the equipment listed may not be available for immediate release, as it may still be within the 14-day retention period specified under the terms of our Second Hand Dealers License. In the event that the item you require is not immediately available, you can avoid disappointment by securing it with a 20% deposit.
For any information on any of the items listed contact Ben on ben@teamdigital.com.au
Cameras & Lenses

Canon 5D III body – $1625 Sold
Canon 50D body – with under 2K frames – $300 Sold
Canon 1Ds Mark III body –  in good condition – $1650
Canon 1dx Body – $3500
Canon 2x extender – $150
Canon EF 70-200 f2.8 L IS II lens- $2125
Canon EF 70-200mm f2.8L USM lens – no front cap, good condition – $1000 Sold
Canon 600EX-RT Speedlite flash – $375 Sold
Canon STE3-RT Speedlite Transmitter – $189 Sold
Tamron SP 90mm f2.8 DI Macro 1:1 VC USD lens – $750
Sigma 10-20mm f4-5.6 Canon mount lens – $375
Sigma 10-20mm f4-5.6 Canon mount lens – $350

Nikon D4 body -Shutter count 40K, in new condition with box – $2750 Sold
Nikon D3X body – ex demo unit with Shutter count 24,708 – $2625
Nikon D300 body – $300 Sold
Nikon 80-200mm f2.8 lens – $450
Nikon AF-S 24-70mm f2.8 ED lens – $1750 Sold
Nikon MB-D11 Multi Power Battery Pack – to suit D7000 – $250
Just traded available on 27th April
Nikon D800 body in new condition with under 5000 on shutter $1600
All items come complete with original boxes.
Fujifilm XT-1 + spare battery – NP-W126 + Battery grip VG-XT1 – $700 Sold
Fujifilm XT-1 + spare battery – NP-W126 + Battery grip VG-XT1 – $700  Sold
Fujifilm Xpro-1 Body only – $500
Fujifilm XF 18mm f2 R lens – $400 Sold
Fujifilm XF 90mm f2 R LM lens – $875 Sold
Studio & Portable Lighting
Ex Bowens Display Accessories  all still in original boxes.
Bowens 1/4 grid for Maxlite $75
Bowens Grid Diffuser for Softlite $205
Bowens Beauty Dish Grid 3/8 $210
Bowens White Beauty Dish 21 inch $199
Bowens Softlite reflectors 38cm $149.00
Bowens Maxilite Reflector 20cm $139
Bowens Grid reflector 18cm $110
Elinchrom lightshaper kit: Barndoor set + Reflector + Accessory Holder (all 21cm) – $125

Sony A9 Body only – $3950
Sony A7 vertical grip – $250
Sony A7 Really right stuff – $150

Elinchrom RF trigger and receiver set – $100 Sold
Elinchrom Ranger Quadra Kit: plus 2 heads – $1750
Elinchrom D-lite RX4 $315 (2 left)
Elinchrom Skyport speed Transmitter $65
Elinchrom Midi Stand Kit x 3 Stands $125
Elinchrom Rotalux Octa 100cm $250
Elinchrom Pro 105cm White Umbrella $65
Elinchrom RF Trigger and Receiver Set $100
Elinchrom 105cm white reflective Umbrella – $65
Elinchrom Recta softbox – 175cm x 72cm – $500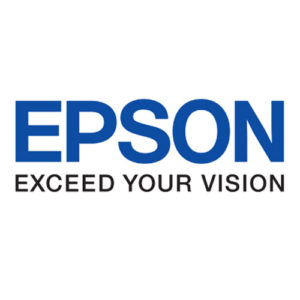 Epson 7800 – $1600
Epson 4800 – $800
Sony A9 Body – $3995
Really Right Stuff Sony A7 camera mount bracket – $150
Sony A7 vertical grip – $250

Manfrotto 303 Plus head – $375 Sold
Manfrotto 055c + 141RC combo – $250

Sold

Manfrotto 190 tripod + 222 head – $175 Sold

EIZO ColorEdge CG-19 monitor – $320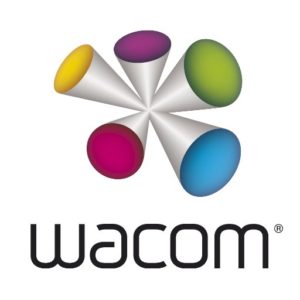 Backpacks
Kata ReportIT-30 Pro-Light bag – $100
Other items
Xrite eye1 Display LT monitor calibration unit $65
Kenko Extension tubes for Nikon (set of 3) – $100
Kenko Extension tubes for Nikon (set of 2) – $75
Hoya 82MM CIRC-PL – $125
Green.L ND2-400 variable – $100
Pocket Wizard Plus II (3 units available) – $125 (each)
MGE Ellipse Max 1500 USBS DIN UPS batteries – $100
Tumax TTL LED ring flash – complete in box – $150
Bowen Quadmatic 3K pack – $350
Micnova MQVTC – $100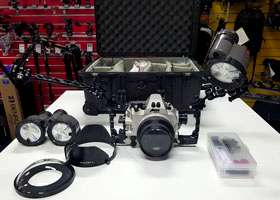 We also have a Nikon Underwater Housing kit
 [/vc_column_text][/vc_column][/vc_row]