Second Hand Equipment
This is the place you can get up-to-date information on Team Digital's range of second hand equipment.
For any extra information on any of the items listed, contact Ben on ben@teamdigital.com.au

Canon 5D MkII body only, in good condition – $750
Canon 1DX MkII body only, shutter count under 11K – $4200
Canon EOS R body only – $2200
Canon 5D MkIII body only, ex. demo unit, shutter count under 118K – $990
 
Canon EF 17-40mmF4 USM still in box only used a few times $700
Canon EF 600mm f/4L IS USM II Lens with hard case – $7500
This EF600mm and  17-40mm lens can be viewed at Team Digital;
please contact Georgina at wildandendangered@gmail.com for full details.
Nikon 70-210mm f4-5.6 – $275
Nikon D3X body only (ex. demo unit) with shutter count of 24,708 – $1800

Nikon MB-D11 Multi Power Battery Pack, to suit D7000 – $250
Nikon MB-D14 Multi Power Battery Pack, to suit D600/D610 – $100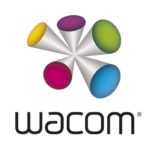 Wacom Intuos Pro (Medium) – $315
Studio & Portable Lighting

Ex-Display Accessories, all still in original boxes:
Bowens Grid Diffuser for Softlite – $205
Bowens White Beauty Dish 21 inch – $199
Other items
Lowepro Drone guard kit – $100
Hoya HD 82mm Circular-Polarising filter – $125
Green.L 82mm ND2-400 Variable filter – $100
Micnova MQVTC Remote Lightning Trigger for Canon – $100