Second Hand Equipment
This is now the place where you can get up-to-date information on Team Digital's range of trade-in equipment.
For any information on any of the items listed contact Ben on ben@teamdigital.com.au
Epson P6070
Epson 24 inch large format printer for sale, in excellent condition.
Currently has just over $1200 worth of ink on board.
Selling as have upgraded to EPSON P9560.
Based in Busselton but can assist with delivery to Perth.

  Contact Ty 0400 723 359

Canon 1.4x Teleconverter Series II in great condition $260
Canon 5D MkII body in good condition $990
Canon 1DX MkII body only shutter count under 11K $4800
Canon EOS R body only $2200
Canon 5D MkIV body only shutter count under 9K $2300
Canon 100/400 Ser II $2350
Nikon 70-210mm F/4-5.6 $275
Nikon D3X body – ex demo unit with Shutter count 24,708 – $1800

Nikon MB-D11 Multi Power Battery Pack – to suit D7000 – $250
Nikon MB-D14 Multi power battery pack – $100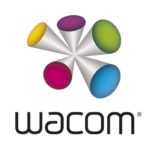 Wacom Intuos Pro (Medium) $315
Studio & Portable Lighting

Ex Bowens Display Accessories; all still in original boxes:
Bowens Grid Diffuser for Softlite $205
Bowens White Beauty Dish 21 inch $199
Other items
Lowepro Drone guard kit $100
Hoya 82MM CIRC-PL – $125
Green.L ND2-400 variable – $100
Micnova MQVTC – $100