Second Hand Equipment
This is now the place where you can get up-to-date information on Team Digital's range of Second Hand equipment.
Some of the equipment listed may not be available for immediate release, as it may still be within the 14-day retention period specified under the terms of our Second Hand Dealers License. In the event that the item you require is not immediately available, you can avoid disappointment by securing it with a 20% deposit.
For any information on any of the items listed contact Ben on ben@teamdigital.com.au
Monitors & Display devices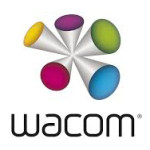 Wacom Intuos Pro Large (6th gen) – Complete in box – $375 Sold
Cameras & Lenses

Zeiss, Distagon 18MM F3.5 ZE T EF  (Canon mount) – $1250

Canon 5D III body – $1625 Sold
Canon 50D body – with under 2K frames – $300

Reduced

Canon 1Ds Mark III body –  in good condition – $1650
Canon EF 70-200 F/2.8 L IS II – $2125
Canon EF 70-200mm f2.8L USM lens – no front cap – good condition – $1000

Nikon D4 body -Shutter count 40K in new condition with box  $2750 Sold
Nikon D3X body – ex demo unit with Shutter count 24,708 – $2625
Nikon D300 body – $300
Nikon 12-24mm f4.0 lens – good condition – $490
Nikon MB-D11 Multi Power Battery Pack – to suit D7000 – $250
Fujifilm X100S – $625 Sold
All items come complete with original boxes.
Available on 24/01/18
Fujifilm XT-1 + spare battery – NP-W126 + Batter grip VG-XT1 – $905
Fujifilm XT-1 + spare battery – NP-W126 + Batter grip VG-XT1 – $905
Fujifilm Xpro-1 Body only – $650
Fujifilm Protector filter 62mm PRF-62 – $40
Fujifilm BC-W126 – $40
Fujifilm XF 1.4X TC WR -$315 Hold
Fujifilm XF 50-140mm F/2.8 R LM OIS – $1440
Fujifilm XF 16-55mm F/2.8 R LM WR – $1125
Fujifilm XF 56mm F/1.2 R – $900 Sold
Fujifilm XF 23mm F/1.4 R – $425 Sold
Fujifilm XF 18mm F/2 R – $400
Fujifilm XF 14mm F/2.8 – $715
Fujifilm XF 90mm F/2 R LM – $875
Studio & Portable Lighting
Cactus wireless trigger V5 3 piece set – $60
Elinchrom lightshaper kit: Barndoor set + Reflector + Accessory Holder (all 21cm) – $125

Elinchrom Ranger Quadra Kit: plus 2 heads – $1750
Elinchrom 105cm white reflective Umbrella – $63
Elinchrom Recta softbox – 175cm x 72cm – $500

EIZO ColorEdge CG-19 monitor – $320
Audio Equipment
Q audio Q DSLR-video microphone kit
Sony UWP-V1 Wireless Lavalier ENG Microphone Package
Backpacks
Kata shoulder reportit-30 pro-light – $100
Other items
Kenko Extension tubes (set of 3) – $100
Kenko Extension tubes (set of 2) – $75
Cokin filter set ND X3, case holder – $160
Hoya 82MM CIRC-PL – $125
Green.L ND2-400 variable – $100
Manfrotto 055c + 141RC combo – $250
Manfrotto 190 tripod + 222 head – $175
Pocket Wizard Plus II (3 units available) – $125 (each)
MGE Ellipse Max 1500 USBS DIN UPS batteries – $100
Tumax TTL LED ring flash – complete in box – $150
Bowen Quadmatic 3K pack – $350
Micnova MQVTC – $100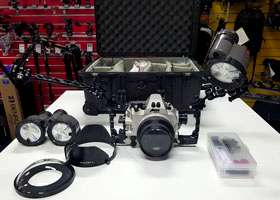 We also have a Nikon Underwater Housing kit