Hire and rental of professional photographic equipment in Perth Western Australia
7 Great Reasons to Hire from Team Digital:
Gain access to the very latest equipment
Compete for assignments you would not otherwise be able to accept.
Avoid downtime and loss of earnings when equipment is being repaired.
Backup for equipment during major assignments.
Minimise investment in owned equipment
Maximise tax deductions
With Team Digital's "State of the Art" hire equipment you can enjoy worry-free operation and have the pleasure of knowing that it is someone else's money that is tied up in the equipment. While in your possession you are protected by our comprehensive insurance cover and at the end of the assignment you simply hand it back. Dropped your camera or lens? No need to panic just give us a call and book a hire.
Team Digital has one of the most up to date hire lists in WA.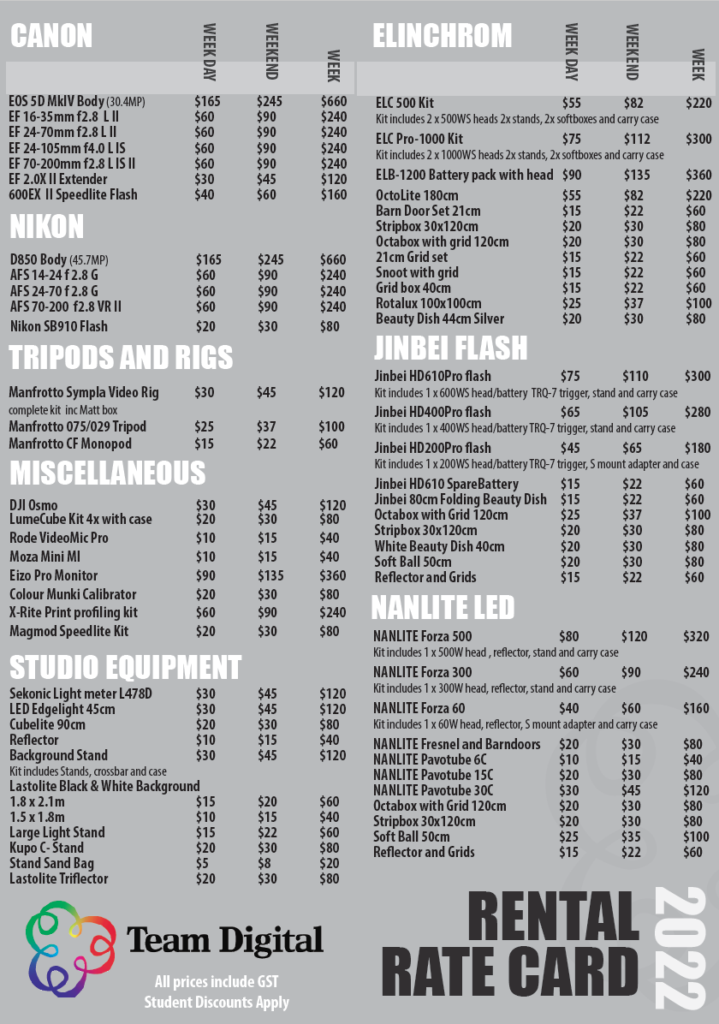 Hire and rental of professional photographic equipment in Perth Western Australia