If you produce professional photography, gallery quality artwork or colour accurate proofs then the Epson SureColor Prographics range is the series of choice. It represents a pinnacle in colour printing technology with an ultra-high resolution and an incredible colour gamut. It provides outstanding output in a platform that is flexible, reliable and easy to maintain.

The SC-P8070 is a 44″ (1118mm) Large Format Printer that is designed for photo, fine art and premium poster production. It supports a wide range of standard and specialist media in roll and sheet formats. It features a PrecisionCore® Thin Film (TFP) head with Variable Sized Droplet Technology™ that enables the output of images in high resolution with superior fidelity and tonal gradation. It uses Epson's latest UltraChrome® HD all-pigment aqueous ink for accurate colour with an enhanced gamut, Dmax and image durability. The printer uses an 8 colour ink configuration with three levels of black for colour and B&W prints with a 94% PANTONE® coverage. Cartridges come in sizes to suit various levels of use and cost per print requirements. An optional SpectroProofer (ILS30) is available for precision colour management and ISO standard proofing work.

FEATURES AT A GLANCE
Amazing Print Quality

 – Epson 2880x1440dpi TFP head with VSDT enables consistent and predictable output in ultra-high resolution with superior half tones and an optimised ink density.

Outstanding Colour

 – 8 colour Epson UltraChrome HD ink enables prints with a high dMax and wide colour gamut that is certified at 94% PANTONE coverage.

Outstanding B&W

 – produces gallery quality black-and-white images with auto switching between Photo & Matte ink for output on different media types.

Excellent Image Stability

 – prints dry quickly to become water and scratch resistant. Output can be stored for extended periods with excellent lightfastness*.

Flexible Operation

 – supports a wide range of media with print speeds up to 37m2/hr . Handles roll based stock up to 44″ (1118mm) wide and sheets up to A1 Super B0 (including A0). and above including Supports board up to 1.5mm thick and supports edge-to-edge and borderless printing.

Easy to Use

 – features spindle-less roll media loading, adjustable tension control, an auto media management system, and a heavy duty auto cutter. Has a colour LCD control panel with integrated help and offers flexible high-speed interfacing.

Epson Print Layout Software

 – This plug-in for Adobe Photoshop, Lightroom, and Nikon ViewNX-i provides a simple, easy and flexible tool for producing images to suit a variety of display requirements. Images can be printed individually or as a compound, either borderless or with a choice of border sizes and styles. An advanced gallery wrap function enables output that is suitable for mounting onto a frame. The program operates via intuitive and consistent controls that include slider bars and colour wheels for precise and easy adjustment. It includes a set of colour modes to create different finishes and moods as well as an Advanced Black and White mode. It includes a set of template Layouts, supports ICC soft proofing, Colour Production, Preview, Custom media registration & Panorama Layouts.

Designed for Business

 – operates with reduced power consumption, uses 9 large and cost-effective ink cartridges (up to 700ml), optional 320GB HDD and requires minimum user maintenance. Supplied in various configurations with an optional SpectroProofer, optional Auto Take-Up System for continuous roll-to-roll production, and user selectable Epson Cover Plus service packs for cover up to a total of 5 years. Compatible with a wide range of design, production, workflow management and RIP software.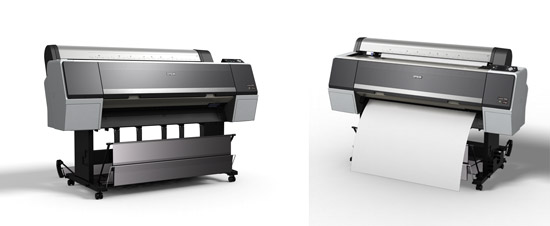 Supreme Imaging
The SureColor Prographics range features Epson's famous Thin Film MicroPiezo head technology with a 2880x1440dpi maximum print resolution. Unlike competing mechanisms that are based on heat, the TFP uses an electro-mechanical movement that is not only kinder to the ink chemistry for better imaging with more stable output, but consumes less power, is more flexible and more durable. Micro-fine drop-on-demand nozzles enable superior dot shaping with reduced overspray, more precise placement and volume/density control. The P8070 features a head with 8 channels that is complemented with an advanced LUT (Look-Up-Table) and a 9 cartridge supply system with automatic Matte / Photo Black switching that optimises the dynamic range on different media types. The printer incorporates VSDT (Variable-size Droplet Technology) that enhances image quality with superior half-tones and optimised colour density while also minimising ink consumption. A special coating on the head works in conjunction with self-monitoring, cleaning, and alignment systems to ensure predictable, consistent and reliable output with minimal user maintenance.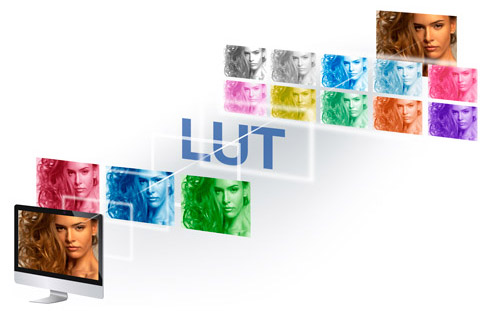 UltraChrome HD ink is an expansion of Epson's famous HDR/K3 family. Using an aqueous (water based) all-pigment formulation, it produces prints with an incredible colour gamut that dry quickly to become water and scratch resistant. The HD set features improved Matte and Photo Black formulations that provide an enhanced Dmax for brighter prints with an enhanced tonal range in both B/W and colour. The ink set includes light and light-light black ink for excellent balance with neutral greys, reduce bronzing and colorcasts/colour twist. It includes Vivid Magenta for brighter blues and pinks and a new Yellow ink that provides improved UV resistance for enhanced image stability. Used together the ink set provide for an incredible 94% coverage of the PANTONE® pallet.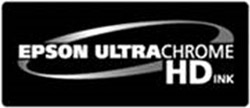 The SureColor P range is colorimetric calibrated during assembly to ensure that colour proofs, photographic and fine–art prints from different printers of the same model remain totally consistent. The ink features a colour constancy level of less than DeltaE 1.0 so that prints remain visually consistent when viewed under different lights and lighting conditions. An optional spectrophotometer is available to suit all models in the range. Co-developed with X-Rite®, the SpectroProofer provides extreme measurement accuracy and when driven with an appropriate RIP it enables precision proofing as well as the automation of colour management into operational workflows. The ILS 30 SpectroProofer mounts directly to the printer and selectable UV filtering (ISO M0, M2 & M1).
Flexible and Easy to Operate
The SC-P8070 is a floor standing printer with a 44″ (1118mm) wide carriage and an integrated folding output bin. It supports a wide range of media from basic bond to photo and fine-art paper, transparent film to translucent back-lit, canvas to specialist synthetics. It accepts roll media with fast spindle-less mounting, automatic skew adjustment, and a high-speed auto-cutter which will cut most stocks including canvas. The printer supports sheet media and has a straight through paper path for solid board up to 1.5mm thick. It supports edge-to-edge printing on both sheet and roll media and will print full borderless on roll stocks. The printer ships with one roll media adaptor set that supports rolls with either 2" or 3" cores. Additional sets can be ordered separately for environments that involve high volume work and/or multiple media types. Optional roll paper belts are also available to help maintain tension in rolls during storage. A barcode based media management system helps track consumption on individual rolls while also facilitating rapid exchange with automatic re-configuration for different media types. An optional Auto Take-Up system is available for roll-to-roll printing and off-line/automated post-production.

The  SureColor Prographics range has been designed for professional and commercial applications. All models feature fast and flexible networking facilities (1000Base-T). They have large colour LCD screens with an easy to follow menu system and in-built help. They can be configured remotely and have driver software to suit most operating systems. The range has been designed to enable volume production with consistent results and reliable operation with minimal maintenance. Ink cartridges are pressurised to ensure maximum output precision and feature an enhanced capacity for extended operation and with a reduced cost per print.Printers are covered with a standard 1 Year On-Site Warranty that can be extended through optional Service Packs that can be purchased concurrent with the printer or separately.**